Folience, a Cedar Rapids-based holding company whose properties include The Gazette, received the ESOP Association's National 2022 Employee Owned Company of the Year award Thursday at the association's annual conference in Washington, D.C.
Eighteen state and regional chapters of the ESOP Association across the country comprise the Association's reach to represent approximately 6,500 ESOPs with over 10 million active employee owner participants. Each chapter awards a regional ESOP award, and those winners progress to a selection of three finalists, from which a winner is presented at the annual conference. Folience had received the Iowa/Nebraska chapter's ESOP award earlier this year.
Folience's ESOP (Employee Stock Ownership Plan) was started in 1986, and the ESOP became 100% owner of the company in 2012.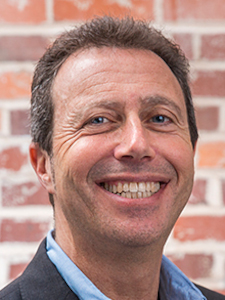 "While the long term financial benefit of employee ownership is literally life-changing to our employees, what you really notice every day is the effect of employee ownership on our workplace," Folience president and CEO Daniel Goldstein said. "Increased innovation, quality, safety, and job satisfaction have made Folience companies better places to work, and more profitable."
Mr. Goldstein also cited the financial benefits of employee ownership.
"Over 90% of our employees contribute to their 401K with an average contribution of over 7%, and it is matched by company stock," he said. "On top of that, employee owners earn an annual allocation of ESOP stock, which is why the majority of our employee owners are on track to accumulate the wealth needed to fund their retirement. That is not happening across the country in companies that are not employee owned."
The company went through a radical transformation in 2016, with a change of structure, focus, mission, and brand, to emerge Jan. 1, 2017 under the name Folience. In 2017, Folience began its diversification from its concentration in media companies to add custom manufacturing of ambulances and high-end horse and livestock trailer manufacturing.
Today, Folience's approximately 500 employees work at six independently managed companies, including The Gazette; The Southeast Iowa Union Newspapers, including The Fairfield Ledger, The Washington Evening Journal and the Mount Pleasant News; Life Line Emergency Vehicles in Sumner, Iowa; and Cimarron Trailers, which has operations in Chickasha, Oklahoma and Manhattan, Kansas.
As the number of businesses in the Folience portfolio grew, and the number of employee owners in the Folience ESOP grew, effort was taken to cultivate a culture that emphasized the contribution of every employee owner, Mr. Goldstein said. Folience's proprietary "License to Act" is an actual physical license given to every Folience employee owner to remind them of their rights and responsibilities to participate in their ownership in their ESOP.