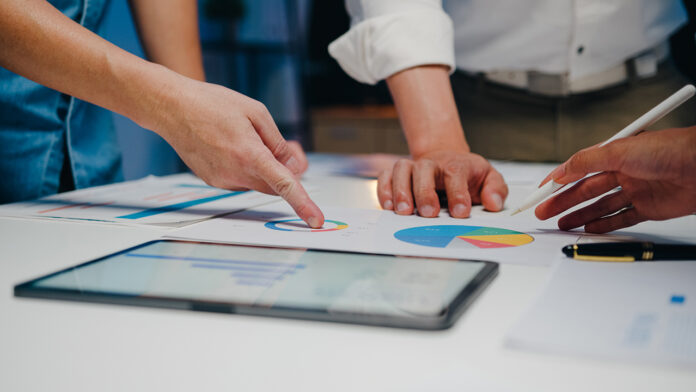 Market research is an ongoing activity for most organizations. Website analytics, transaction surveys, and salespeople talking with customers provide information that helps teams understand their markets. Much of the effort needed to stay current with market trends and customer needs can be executed using staff, marketing partners or secondary sources.
There are times, however, when it can be difficult or even somewhat risky to do it yourself.
Following are six key questions to ask when deciding if you will benefit from outside help.
Are you too close to the research topic to conduct it?
Brand studies are often outsourced because an independent investigation ensures unbiased, valid results. Companies and their marketing agencies may have favorites or blind spots about brand identity and communications.
We conducted a name test followed by a campaign test for an agency working with a water flosser manufacturer. Interestingly, the name favored by the agency and client did not test as well as one added to the mix as an afterthought, and the study results provided a new, previously unconsidered, strategy for the brand.
Are the results going to guide a critical business decision?
If the research results inform critical business decisions, it might benefit from special research expertise or an outside perspective.
A client that sold decking material had experienced several years of declining sales. They thought the decline was due to changing consumer preferences. We recommended a comprehensive study with consumers, contractors and product sales staff at distributors and home centers. We learned there was still strong consumer interest in their product. Still, a weak marketing support program for distributors, retailers and contractors had resulted in competitive products being more visible and recommended more often.
Will the participants feel free to share their honest opinions?
Customers of your competitors, people in visible or sensitive positions (e.g., government or CEOs), and your employees are examples of groups that may not be honest if they know you see their responses.
When a health care system in another state wanted to know how people felt about buying the naming rights for an events venue, they asked us to conduct focus groups. The results showed consumers, in general, had no concerns, some patients had minor questions, but many staff found it objectionable. The staff concerns may not have been voiced in an internal check of opinions.
Is this a brand new product or market?
Ideas for new products or new markets typically emerge from staff, but when it comes to vetting the ideas, it can be helpful to have outside help — especially if there are substantial startup costs.
We worked with an equipment manufacturer considering reconfiguring an existing product to get a foothold in a new market. The engineers were very enthusiastic, but management wasn't sure. We conducted research that revealed a crowded market with one dominant player, no brand visibility and high price sensitivity. They decided not to move forward.
Are you able to gather the competitor information needed for an accurate analysis?
It is crucial to gather insights from customers and those buying from competitors for many research goals. However, engaging that group or getting authentic feedback can be difficult if you do the research yourself.
Are the people you need to hear from hard to find or engage?
People are busy and bombarded with messages. As a result, it has become quite challenging to get the right people's attention for your research in some cases.
One of the hardest recruits we've had involved flight dispatchers. Working in high-stress and odd-hour jobs, the last thing they will do is respond to an email invitation for research. We found that personally recruiting a few participants and then expand recruiting from there was effective. If you have a challenging research audience, leveraging a professional's full toolkit of strategies can help you achieve your goals.
If you are wondering whether to conduct a research project with internal or external resources or both, answering these key questions first will help you make a confident decision on the best path forward.  
Linda Kuster is director of research strategy at Vernon Research Group, based in Cedar Rapids. Contact her at (319) 364-7278, ext. 7104 or lkuster@vernonresearch.com.