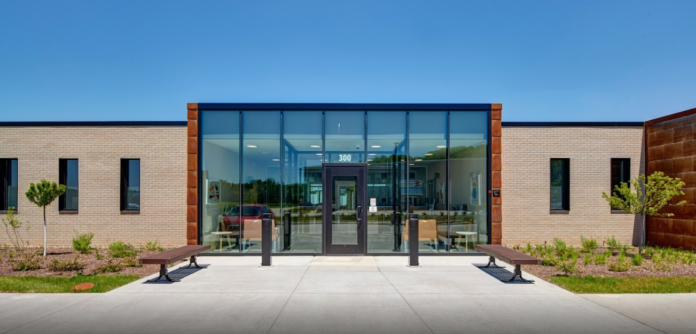 Shelter House in Iowa City has been named one of two winners for the 2022 Community Enhancement Through Architecture & Design Award by the Iowa Architectural Foundation.
According to a press release, this award recognizes individuals, organizations, agencies, or communities, outside the architectural profession, who have repeatedly championed the cause of architecture and urban design, leading to the betterment of Iowa communities.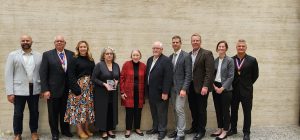 "Shelter House has grown to meet the challenges of homelessness in their community, and their emphasis on well-designed architecture is an expression of the respect they hold for the people they serve," said Cheryl Peterson, a technical preservation specialist for the State Historic Preservation Office of Iowa and one of three people responsible for selecting the winners of this award, in a statement.
First opening in 1983, Shelter House operates a 70-bed emergency shelter, in addition to four homes and a housing-first complex that provides over 60 permanent supportive housing units.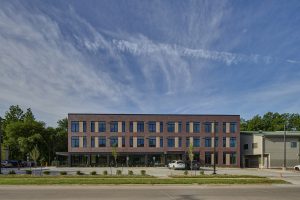 To combat chronic homelessness they opened Cross Park Place in 2019 and The 501 Project in 2022, as well as led efforts for a treatment center and low-barrier winter shelter. That resulted in GuideLink Center in 2021, which incorporates a "calming color palette and clerestory windows to minimize environmental stressors," the release said.
"By design, all of their shelters balance practical considerations — privacy, security, and provision of space for support services — with sensitivity to residents recovering from substance abuse and trauma," it added.
The other winner was Drake University in Des Moines, in part thanks to its "inclusive design" for the Tom and Ruth Harkin Center, completed in 2020.
Both groups of winners accepted the recognition at the American Institute of Archtects (AIA) Iowa Awards Celebration on Sept. 29. Other Corridor representatives were also honored at the ceremony.
The Iowa Architectural Foundation is a nonprofit founded to promote the awareness of architecture and design.