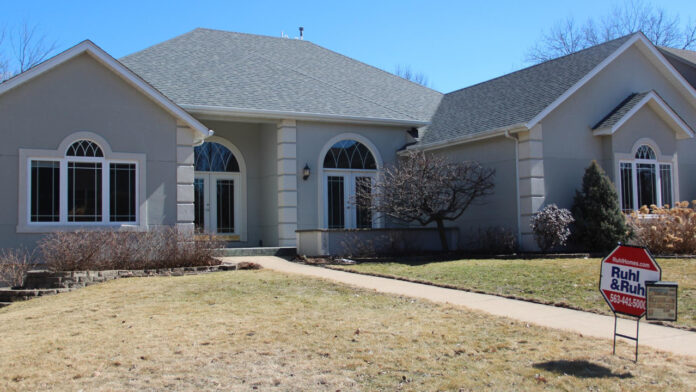 Ruhl&Ruhl Realtors has been ranked once again as the largest independent real estate company in Iowa.
REAL Trends 'The 500' report ranks the Top 500 real estate companies in the country according to the number of residential transactions and sales volume. Ruhl&Ruhl Realtors ranks 153rd nationally based on 5,728 transactions closed.
REAL Trends 500 ranks companies on residential transactions only. When farm and land and commercial transactions are included, Ruhl&Ruhl Realtors closed 5,833 sides in 2021. On average, Ruhl agents closed 18.2 transactions in 2021.
"We are thrilled to be recognized as a top real estate brokerage in the country,"  said Chris Beason, president of Ruhl&Ruhl Realtors. "2021 was a record-breaking year for our company, and we are honored to be able to share this accolade with our dedicated and hard-working agents and staff who are responsible for helping our company achieve national attention. We are also grateful to the residents in the communities we serve who trust us to guide them through these important journeys in their lives."
Ruhl&Ruhl Realtors residential sales in 2021 crossed the threshold from millions to billions with an end of year volume of $1,146,610,644. In 2020, the real estate firm closed $932,267,271 and was ranked 157 in the nation. When the company's farm and land and commercial transactions are included, the total sales volume was $1,186,078,506, up 24.7% over 2020. This puts Ruhl&Ruhl Realtors in the REAL Trends Billionaire's Club.
Additionally, NAI Ruhl Commercial Company, a joint venture with Ruhl&Ruhl Realtors, sold $135,700,000 in sales volume in 2021. They have 13 commercial agents. NAI Ruhl Property Management manages 1.820 million square feet of space.
Ruhl Mortgage, also a joint venture, closed $280,310,999 in loan volume in 2021, which was generated from 1,294 loans.
A family-owned company since 1862, Ruhl&Ruhl Realtors has grown to 323 sales associates, 63 employees and 11 offices, selling more than 5,700 homes in Eastern Iowa, western Illinois and southwest Wisconsin. Ruhl&Ruhl has residential sales offices in Cedar Rapids, Iowa City, Bettendorf, Burlington, Clinton, Davenport, DeWitt, Dubuque and Muscatine, Iowa, and Galena and Moline, Illinois.
In addition to residential sales, the company offers services in relocation, property management, real estate investments, new home sales, land development, farm and land sales, senior services, home vendor services, insurance services through the Nelson Brothers Agency, mortgage services through Ruhl Mortgage, and commercial services through NAI Ruhl Commercial Company.