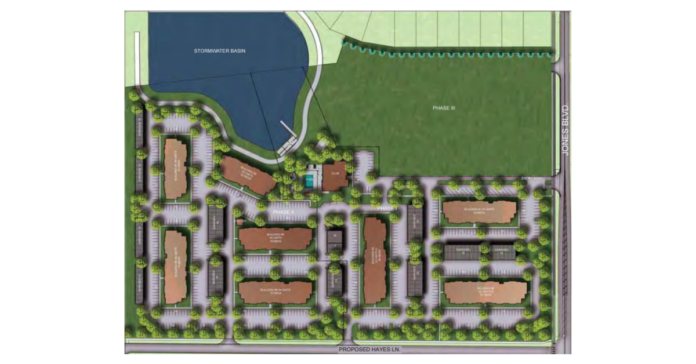 City officials moved to advance discussions of Forevergreen Estates and Solomon's Landing during an April 5 North Liberty Planning & Zoning Commission meeting.
The Forevergreen Estates plan called for approval of a preliminary subdivision plat for a 129 lot subdivision at the northeast corner of West Forevergreen Road and South Kansas Avenue.
Planning & Zoning also approved a preliminary subdivision plat for a 118 lot subdivision as part of the Solomon's Landing plan and approved a site plan for 352 multi-unit residences spread across eight buildings in a project titled 'The Emory.' Both developments will occur east of Whirlpool and north of West Penn Street.
Staff unanimously accepted all three proposals and North Liberty City council will now hear both plans. City Council approved the first consideration in March for a request from Solomon Holdings and Lion Development Group to rezone two residential districts and one commercial district.
One married couple expressed concern during public comment about how the Forevergreen Estates plan could impact their century farm.
"We purchased our century farm in 1992 from my uncle and our family has been in the area our entire life," said Beth, accompanied by her husband Jim. The two currently raise cattle, have horses, hay, pasture and produce a crop rotation of corn and soybeans every other year. 
"Of course, we are naturally protective of our land and have so many questions so that we can maintain the quality of farm life that we currently have," she explained. "What is happening is very disheartening to see valuable, flat farmland being torn up into cookie-cutter houses and making developers rich."
Their concerns about the project include how fencing buffers, construction, tile lines, the Outlot A open space's elevation and street lights will impact the land and be managed.
North Liberty Planning Director Ryan Rusnak attempted to answer and address concerns from the public comment. The commission said the public would have future opportunities for comment and discussion at upcoming city council meetings.