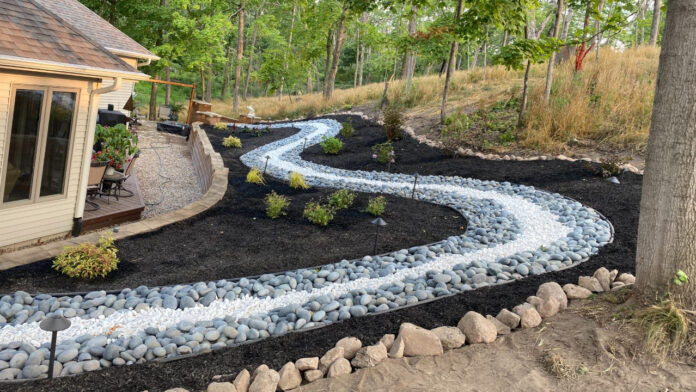 T&C Landscape, which opened in August 2020, has moved to a new location, 3415 Third Ave. in Marion. The business specializes in custom, luxury landscape services for both residential and commercial customers including design and installation, retaining walls, patios, grading, drainage and landscape lighting.
Owner Jacob Wierzbicki said T&C begins each project with "clean work" that carries through to the end. This means clean equipment, clean cut crews, and a clean shop will translate to a beautiful project for the customer.
"When working with us, customers can expect a modern, clean, spacious look that accents the natural beauty of their home," Mr. Wierzbicki said. "The project will be functional, sustainable and beautiful."
T&C Landscape works with customers on design and can include features such as smart lighting, surround sound, fire and water features that are all operated within a single app and touch of a button.
T&C also provides services in land clearing, tree planting, lawn care and snow removal.