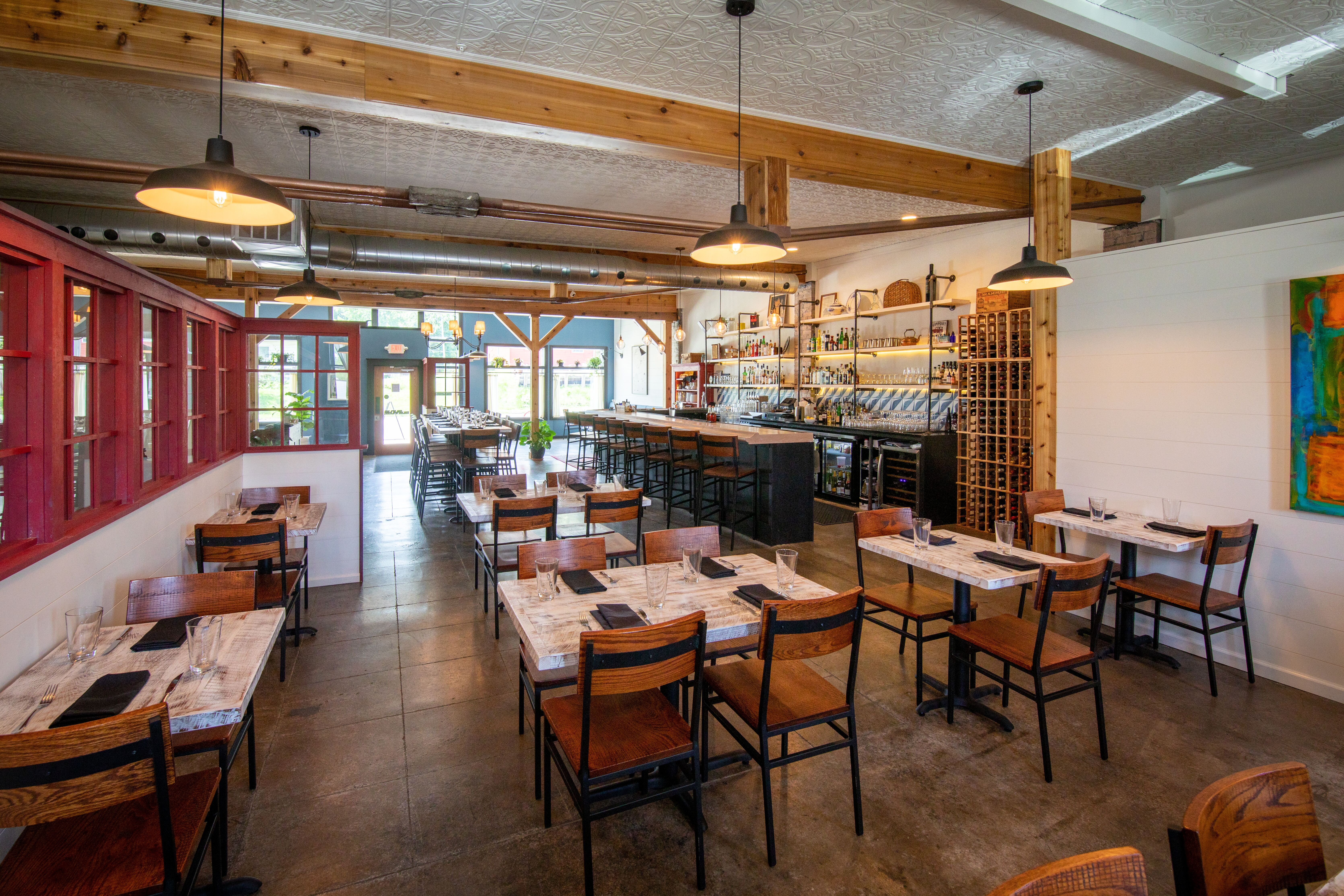 The James Beard Foundation announced Jan. 25 that Rodina's Samuel Charles is a semifinalist for the James Beard Awards in the Best Chef Midwest category.
Mr. Charles is one of 11 semifinalists and the only one from Iowa. Nominees/finalists will be announced on March 29 and winners will be celebrated at a ceremony on June 5, according to the foundation's website. 
"Congratulations to our 2023 Semifinalists. It is exciting to see deserving talent across the industry be recognized for their achievement — and that the changes we made to our policies and procedures are still bearing fruit," Chair of the James Beard Awards Committee  Tanya Holland said in a release. "I am honored to be part of a program that can have a positive effect on so many."
The 2023 awards will be the foundation's 32nd ceremony. 
The Cedar Rapids' restaurant is known for its elevated Midwestern comfort food and won the Corridor Business Journal's Best New Restaurant award in 2019. Mr. Charles and his wife Phoebe Charles opened the establishment in January 2019 in Cedar Rapids' Czech Village at 1507 C St. SW. He is the executive chef and the two serve as general manager owners.  
The restaurant announced the news on its social media accounts on Jan. 27, writing "This acknowledgment would not be possible without all of our team members dedicating themselves to the hospitality industry. We are deeply thankful to all that made this possible. The industry asks everything of us, but we serve because it's who we are. This will be a forever reminder of the humility this industry brings to a person, thank you."
The Instagram and Facebook posts call the announcement "an Iowa celebration."
View this post on Instagram
Four other chefs in the Corridor have received a semifinalist nod. Matt Stiegerwald has been a semifinalist three times and currently works as Wilson's Orchard and Farm's culinary director. Andy Schumacher received a semifinalist nomination in 2015 and is a co-owner and chef at Cobble Hill in Cedar Rapids. Aaron Hall was nominated in the Outstanding Baker Company in 2022. 
All four worked together at Lincoln Café in Belle Plaine, according to Rodina's Instagram post. 
Rodina is open Thursdays through Mondays at various times. The business offers dinner, brunch and happy hours. The menu changes seasonally.