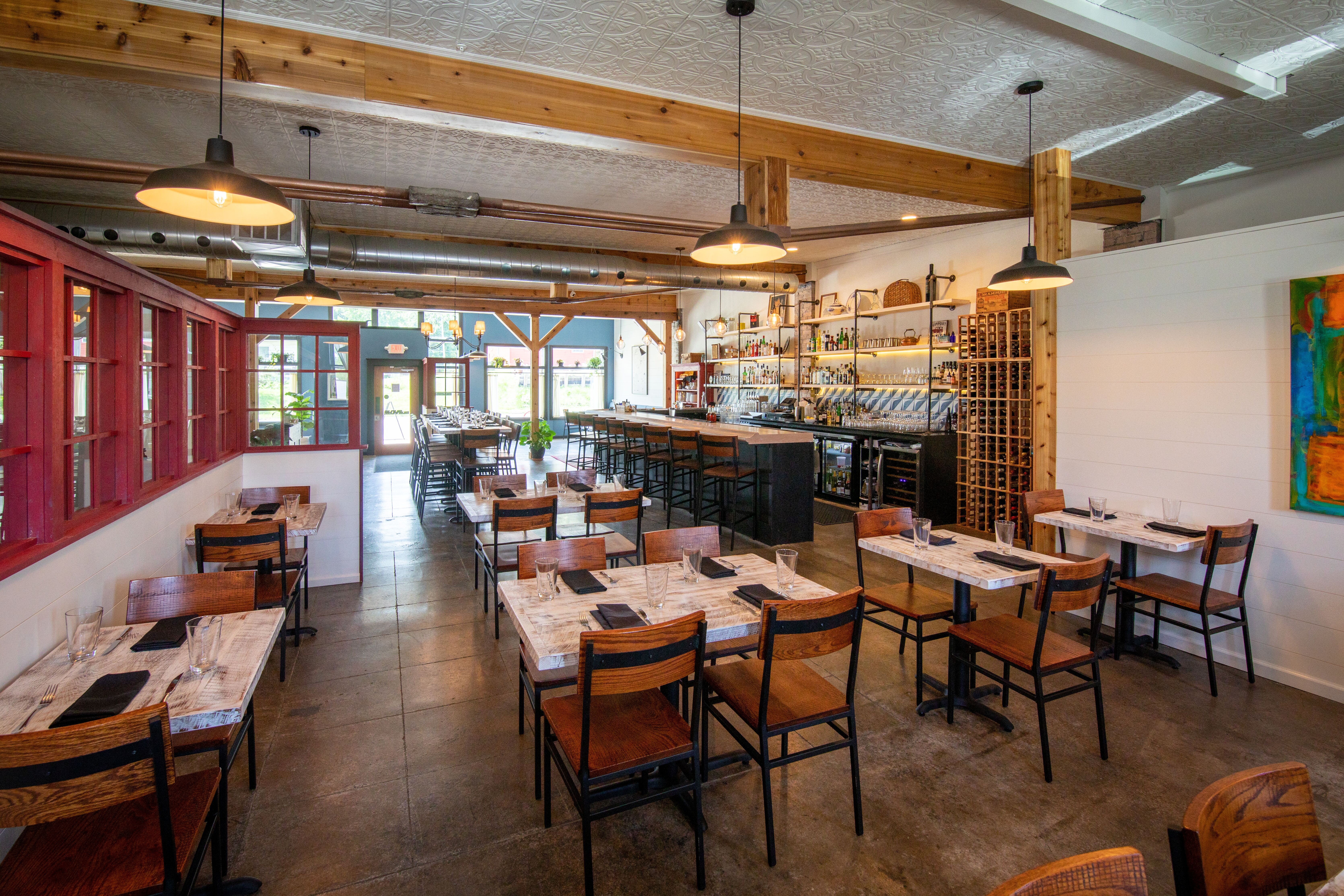 FIRST TIME ON LIST
Phoebe and Samuel Charles opened Rodina in Cedar Rapids' Czech Village in January as the region suffered through one of its worst winters in recent memory. But the warm, friendly restaurant serving up "elevated Midwest comfort food" quickly developed a heated following, propelling it to the top spot among new restaurants this year.
Rodina, which means "family" in Czech, is well-named. Both Charleses have family in the area, but worked in kitchens in Chicago and Denver, never intending to return – until the perfect location opened up. And, six months ago, the couple began their own family, welcoming their first child.
"We wanted to embrace being back in Iowa because it has so much to offer food-wise in terms of produce and livestock," Ms. Charles said. "We wanted to highlight that and highlight what people like, and that's comfort food. We're just doing very simple food featuring the best Iowa ingredients."
Rodina's menu features several standards like the roasted half chicken, meatballs and potato pancakes, but is otherwise malleable based on freshness and seasonality.
"A lot of kitchens write a menu and then seek out where to get product," she said. "We like to see what our farmers have and base our menu on that – to get ideas flowing and introduce new concepts."
– Katharine Carlon
1st Runner Up: The Edison Pub & Eatery
2nd Runner Up: Local Pour