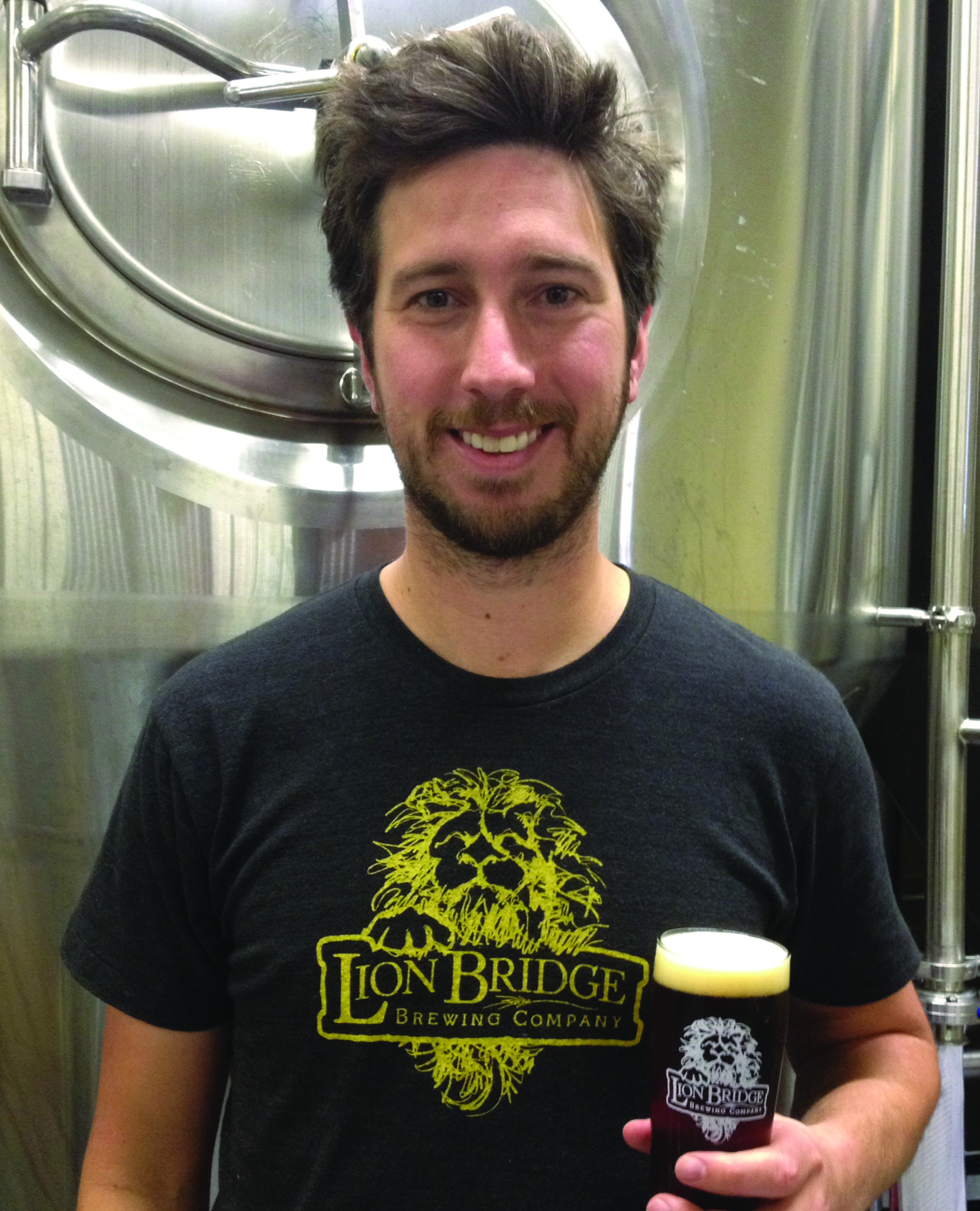 Age: 34
Occupation: Founder/Head Brewer, Lion Bridge Brewing Company
What's the best advice you ever received: Go get some sleep.
What do you consider your greatest professional accomplishments: Winning a gold medal at the Great American Beer Festival within six months of opening Lion Bridge.
What do you know now that you wish you had known earlier in your career: Establishing expectations, firm deadlines and following up holds myself and other people accountable. Things that should have taken a few days drag out for months otherwise. I'm always trying to improve myself in this department.
How do you ensure a balance between work and your personal life: As my wife, Ana, and I are the owners of Lion Bridge, it is difficult to find a place where one ends and the other begins – especially since we have a brewery and that so easily meshes with socializing. I have started enforcing time in the evenings where I read something unassociated with beer or talk to Ana about topics other than beer. Unfortunately, all paths eventually lead back to beer.
What's something people should know about your generation in the workplace: I don't think I am able to categorize what my generation is in the workplace. I have seen interns come in, last a day and leave because the work is too hard, and I have seen people stick it out through months of grueling brewery labor and learning because they are focused on the end goal of becoming something they believe in, and are passionate about. Work ethic is not something that a certain generation has a monopoly on. But it can be a learned behavior, and often requires a healthy dose of masochism and laughing at the absurd.
What is your biggest passion: Helping to create a thriving, vibrant, walkable downtown for Cedar Rapids.