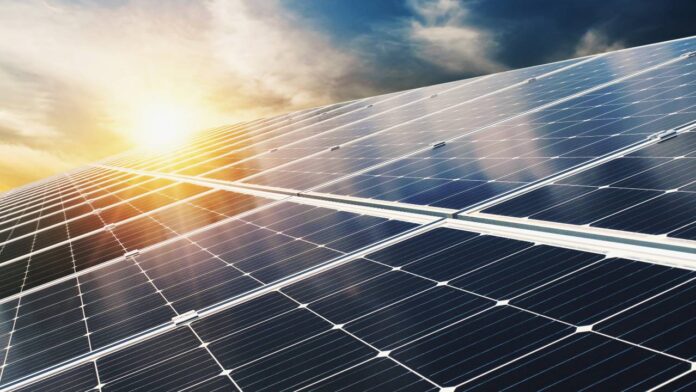 Linn County announces that dates have been scheduled for the public meeting process for the Coggon Solar LLC utility-scale solar application project.
Residents can attend in person or virtually. If attending in person, masks are required in county-owned buildings. These meetings are for Coggon Solar LLC's application only. As of Nov. 4, Coggon Solar LLC is the only applicant that has submitted a utility-scale solar application to Linn County for review. The application documents submitted by Coggon Solar LLC are available on Linn County's website.
All utility-scale solar applicants in Linn County must undergo a review by the Technical Review Committee, the Planning & Zoning Commission, and three readings by the Board of Supervisors. The review process is designed to review all applications thoroughly against the development standards outlined in Linn County's utility-scale solar ordinance. Additional standards may be imposed as part of the review process.
Public meetings will be held:
Technical Review Committee meeting
When: Nov. 15
Time: 8:30 a.m.
Where: Linn County Public Service Center, Lower Level, 935 Second St. SW, Cedar Rapids
Dial-in Number: +1 (786) 535-3211 | Access Code: 786-774-005
Join meeting from your computer, tablet, or smartphone:
https://global.gotomeeting.com/join/786774005
No public comments will be taken during this meeting. This meeting is for staff to review the project with the applicant. Virtual attendees using a computer, tablet, or smartphone to connect will be able to view case presentations, but will be unable to view presenters or committee members.
Planning & Zoning Commission meeting
When: Nov. 29
Time: 6:30 p.m.
Where: Linn County Fairgrounds, 201 Central City Road, Central City, or virtually.
Public comments will be taken during this meeting. Comments will be limited to five minutes. Comments can be submitted in advance to plan_dev@linncountyiow.gov and will be read publicly at the meeting by Linn County staff.
During this meeting, the Planning & Zoning Commission (PZC) can take one of these actions: recommend approval of the application, recommend denial of the application, or table the application and request additional information. Dates for the Board of Supervisors three required readings will be scheduled following the Planning & Zoning Commission meeting.
For more information on the utility-scale solar permitting process in Linn County, visit www.LinnCountyIowa.gov/SolarFarms.