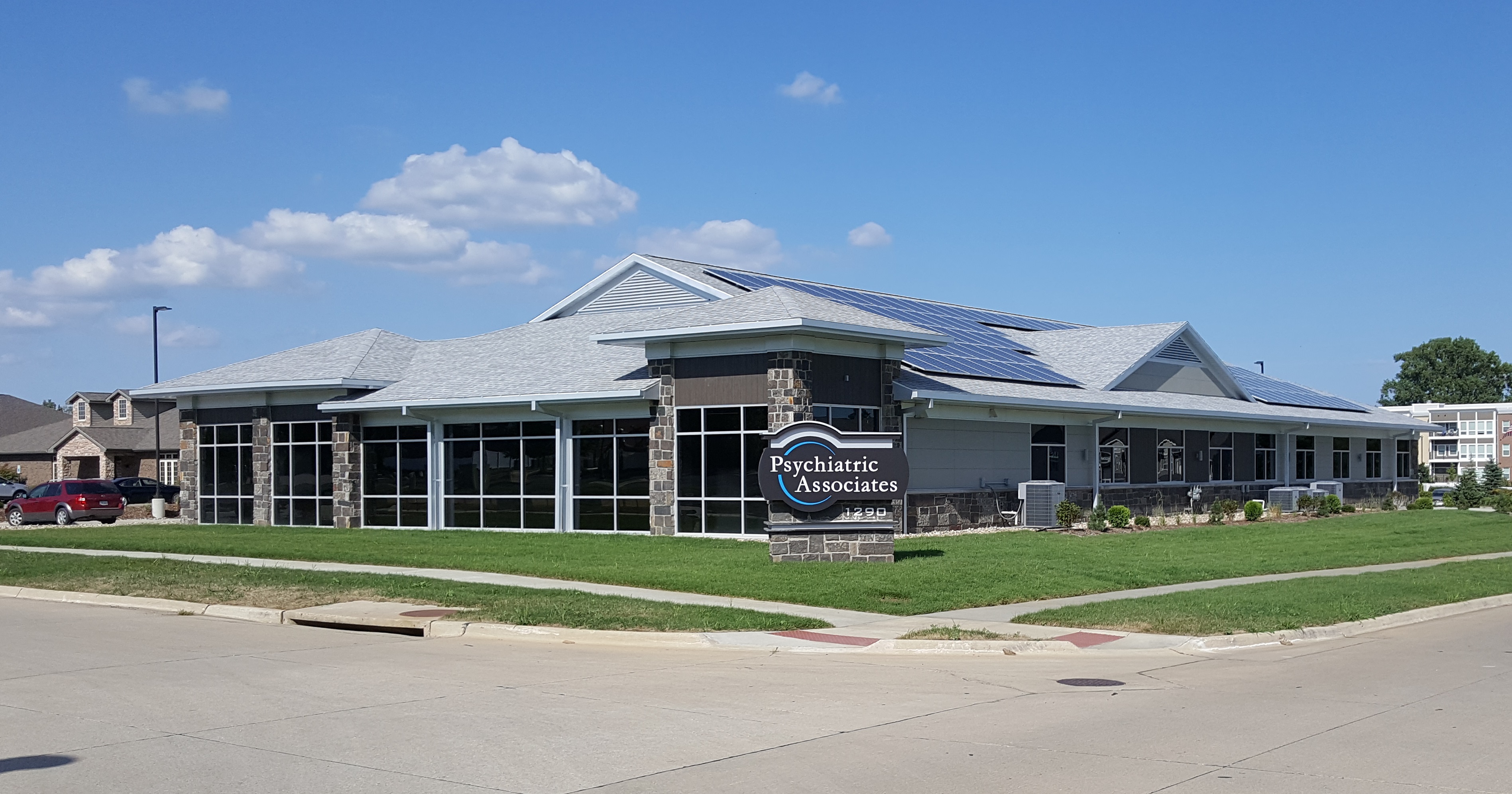 Psychiatric Associates, a private practice based in Iowa City, is doubling its number of providers from 16-32 with a recently opened new office in North Liberty. A ribbon-cutting event will be held at the North Liberty office from 4-6 p.m. Aug. 23 at 290 Jordan St., just off Highway 965 at the intersection of Jordan Street and Ashley Court.
The expanded practice, which serves adults, adolescents and children, employs psychiatrists (including child/adolescent psychiatrists), therapists and other providers. Together, the team provides care for the full spectrum of mental health conditions, including depression, anxiety, ADD/ADHD, eating disorders, PTSD, grief, obsessive-compulsive disorder, phobias, trauma, bipolar disorder and more. Couples and family counseling are also available.
"Since we started our practice in 1996, we've seen demand for mental health care steadily increase. We hope the addition of our North Liberty office will help fill some of that unmet demand," Dr. Todd VerHoef, founder and CEO of Psychiatric Associates, stated in a press release.
Psychiatric Associates is covered by most insurance plans. Unless required by insurance, no referral is needed. Patients can schedule appointments by calling (319) 356-6352 or by requesting appointments at psychassociates.net.
The practice's Iowa City office is at 673 Westbury Drive, one block east of the intersection of Scott Boulevard and Rochester Avenue.