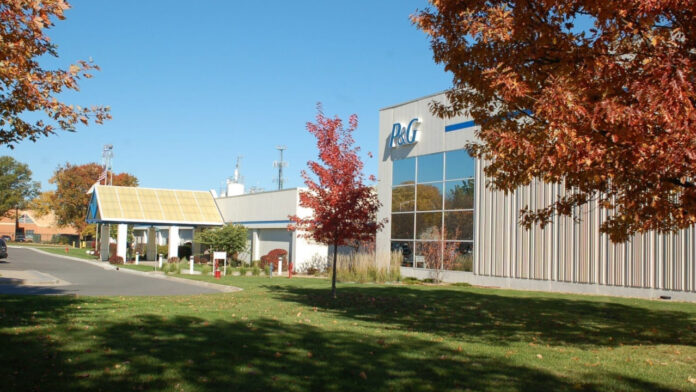 Cincinnati-based Procter & Gamble, with operations in Iowa City, reported first-quarter financial results this week that exceeded analysts' expectations for net sales and earnings per share.
The personal care products company reported net sales of $20.3 billion for the quarter ending Sept. 30, up 5 percent from $19.3 billion from the comparable quarter a year ago and above the $19.9 billion predicted by analysts. Diluted earnings per share (EPS) were $1.61, slightly above the $1.59 analysts expected but down 1 percent from the $1.63 EPS reported last year.
Organic sales, excluding the impacts of foreign exchange, acquisitions and divestiture, increased by 4%, while operating cash flow was $4.6 billion for the quarter. The company returned nearly $5 billion of cash to shareholders via $2 billion of dividend payments and nearly $3 billion of common stock repurchases.
However, Procter & Gamble also raised its forecast for commodity and freight costs for the remainder of the fiscal year, warning it believes inflation is still increasing, CNBC reported.
"We delivered solid results in our first quarter of fiscal 2022 in a challenging cost and operating environment," said P&G chairman, president and chief executive officer David Taylor in a news release. "These results keep us on track to deliver our top-line, bottom-line and cash targets for the fiscal year. We remain focused on executing our strategies of superiority, productivity, constructive disruption and continually improving P&G's organization structure and culture. These strategies enabled us to build strong momentum before the COVID crisis and accelerate progress as we navigate through the crisis, and they remain the right strategies to deliver balanced growth and value creation."