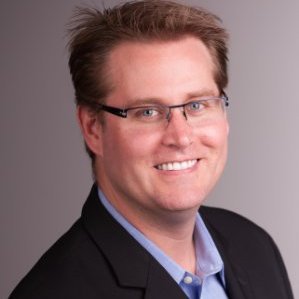 A new cybersecurity firm is set to go live in the Corridor, and it's planning to do it from a place known for its defense.
ProCircular will host a launch event on from 2-6 p.m. on Sept. 1 at the Kinnick Stadium Outdoor Club. The gathering will feature presentations by founder Aaron Warner and local entrepreneur and former Hawkeye Nate Kaeding, as well as real-time hacking demonstrations and appearances by law enforcement and "cyberwarfare" professionals.
"We really wanted it to be an informational session," Mr. Warner told the CBJ. "It's an ever-changing world, and we wanted to make sure people have an idea of how to protect what they have now, but also what may be coming and how to weather that storm."
ProCircular began taking shape in January after Mr. Warner left his position as chief information officer with Coralville-based Integrated DNA Technologies (IDT), a post he held for more than two decades. The firm will offer corporate services including vulnerability assessments and acting as a "virtual" chief information security officer for smaller companies. The company will also offer a "personal information security program" aimed at executives and business owners.
"Founders frequently take a lot of steps to protect their businesses, but they often don't think about protecting themselves," Mr. Warner said.
The company has a team of about 10 employees and dedicated contractors, along with a handful of "pre-launch" clients, including IDT and the Corridor Business Journal. The firm is still looking for office space but is committed to staying in the Corridor, Mr. Warner said.
"We really see Iowa City and Cedar Rapids as being a foundational part of our business," he said. "There are plenty of opportunities to expand outside of Iowa in the long-term, and even the mid-term … but I want to be here, as there are a lot of advantages to being in this community."