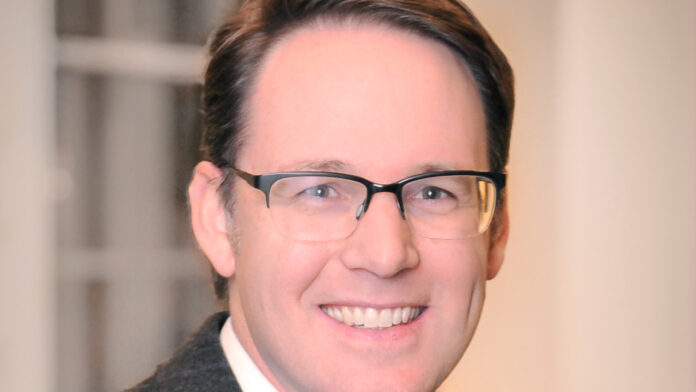 OPN Architects, a Cedar Rapids-based design firm started 43 years ago in Eastern Iowa, has expanded to Minneapolis.
A regional design firm with more than 100 designers working on projects across the Midwest, the Minneapolis studio is OPN's fifth location. The firm also has studios in Cedar Rapids, Des Moines, and Iowa City, Iowa, as well as in Madison, Wisconsin.
"Throughout our 40-year history, OPN Architects has fostered an entrepreneurial spirit by consistently nurturing talent and embracing opportunity. OPN's latest expansion exemplifies this legacy," OPN president Terry Gebard said in a release.
The studio will be led by Associate Principal Tate Walker, AIA, LEED Fellow, WELL AP. An architect with more than two decades of experience and OPN's Sustainability Director for the last eight years, Mr. Walker has established himself as a nationally recognized leader on energy and sustainability in the built environment.
Mr. Walker regularly writes and presents on issues relating to energy, technology, building science, and promoting environmental awareness through design. He has been named to the 2015 class of LEED Fellows and sits on the AIA's Committee on the Environment.
Mr. Walker was also a lead author of the COTE Toolkit, which assembles best practices, exemplary projects, metrics, and research to support the design of beautiful, high performing buildings. In 2019, the American Institute of Architects adopted the toolkit as the Framework for Design Excellence to support a healthy, zero carbon, equitable, resilient future through the built environment.
"To be able to reinvest in a city you love and build it up is really exciting," said Mr. Walker, who has been with OPN since 2014 and living in St. Paul since 2017. "I couldn't think of any better place to start an office."
OPN was founded in 1979 in Marion. Located in downtown Cedar Rapids for most of its history, OPN was active in the city's recovery from the 2008 floods, including the renovation or reconstruction of the Cedar Rapids Public Library, Paramount Theatre, Theatre Cedar Rapids, Greene Square, and Cedar Rapids Convention Complex and DoubleTree Hotel. New construction projects include the federal courthouse and Linn County's Harris Public Health Building. Recent work includes new and renovated buildings for the Cedar Rapids, Linn-Mar, College Community, and Marion school districts, as well as Marion's new YMCA and fire station headquarters.