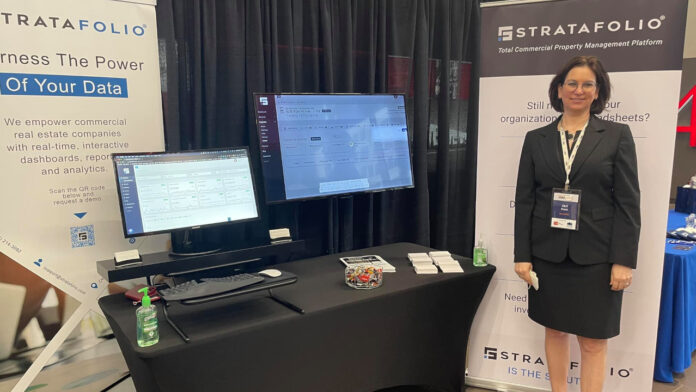 STRATAFOLIO, a leading provider of commercial real estate management software, has been accepted into the 2022 Commercial REACH Scale-up Program.
REACH is led by Second Century Ventures, the strategic investment art of the National Association of Realtors. The fund invests in pioneering companies that advance technology in the real estate sector.
"The innovative companies that have come out of the REACH program over the years have had a dramatic effect on the real estate landscape," said SCV president and NAR CEO Bob Goldberg in a release. "The influence of technology in this industry is undeniable and the entrepreneurs in REACH continue to redefine our understanding of what is achievable today. We are so excited to work hand-in-hand with these pioneering companies to ensure that Realtors® remain at the forefront of the real estate industry."
"We're honored to be selected for this prestigious program," said STRATAFOLIO co-founder Jeri Frank. "We've worked hard to develop a product that significantly improves the insights and decision making of commercial real-estate owners. As STRATAFOLIO is implemented by commercial real estate owners across the country, we're excited to use this upcoming REACH program experience to help us accelerate into the next stage of growth. Now, more than ever, commercial real estate firms are faced with staff shortages and need this software for efficiency gains."
"NAR's drive to advance technology within real estate perfectly aligns with STRATAFOLIO's goal of helping commercial real estate owners automate operations and improve profitability," STRATAFOLIO co-founder Uriel Barillas added. "The REACH program will help us continue to increase awareness with owners that STRATAFOLIO is the solution to replace tedious manual spreadsheets and utilize the valuable data from their accounting tools, like Quickbooks, to the fullest and drive new growth."
STRATAFOLIO is a cloud-based software solution designed specifically for people who own or manage commercial real estate to streamline their operations to save time, increase profits, and reduce manual work. The tool helps owners with financial, operations, asset, and investor management by tracking and automating complex processes like Common Area Maintenance (CAM) reconciliation, lease escalations, loan management and financial statements.