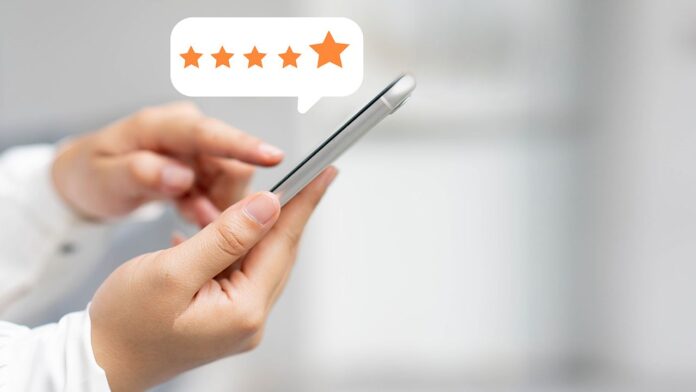 Our personal care products business is far away from almost everything, but thanks to our great online partners and happy customers, we're selling nationwide and growing faster than we ever imagined. We marvel every day about how gigantic Amazon and Google have helped our little business grow, so we don't understand why Sen. Chuck Grassley and others in Congress are so angry at "Big Tech." If Washington upends how the digital economy works, it could have harmful consequences for us and many Iowa small businesses.
We never intended to start a company, but a family health scare changed everything. One day, our daughter came home from school with head lice, which was gross but should not have been a big deal. However, the lice treatment from our local pharmacy was full of toxic pesticides that we're pretty sure caused her to have a small seizure. It was terrifying. Fortunately, she recovered, but we decided to invent better and safer personal care products, so other families would not have to repeat our experience.
Of course, we first created a lice treatment with safe, plant- and mineral-based ingredients. We started small, selling directly to local parents. People loved it, so we opened an online store to reach more people. Remarkably, we couldn't keep up with demand, and too many nights, we were packing bottles in boxes and affixing shipping labels well past midnight. Our process was slow, exhausting and expensive. 
Fortunately, we did some research and discovered that Amazon not only offered us a marketplace to reach millions more customers, they also offered fulfillment services that handled everything from shipping to returns and allowed our products to qualify for guaranteed one-day shipping for Amazon Prime members. Amazon even fulfills orders made directly on our website and does it cheaper than FedEx or UPS. 
Amazon fulfilling orders removed a huge burden. Even better, by outsourcing fulfillment, we had time to develop and sell new products. We now sell kid-safe shampoos, conditioners and detangling sprays that are all infused with natural ingredients. Based on our success with our first two brands, we also created a line of sulfate-free shampoos, conditioners and sprays for dogs and puppies.
Thanks to great customer reviews, Amazon lists our products above competitors from industry titans like Procter & Gamble. Our Amazon reviews also caught the attention of Walmart, Whole Foods, and Chewy, which all asked us to sell on their marketplaces. Absolutely, we agreed.
Digital ads and social media are also critical to our success. Affordable Amazon and Google advertising reels in new customers. And our Facebook and Instagram accounts, which cost nothing, generate even more business. 
With all our digital platform success, we don't understand why Congress is considering new laws to break up Amazon, Google and other successful companies. Mr. Grassley and his colleagues say they want to protect small businesses, but what if the new laws would do the opposite? How will new laws change Amazon Marketplace and Amazon's fulfillment services? We could lose our biggest selling platform and our best tools for fulfilling orders from our online store.
Small businesses work hard. We have worked too hard to grow our business with the support of Amazon, Google and other digital platforms, and we don't need new laws and regulations because we don't need protection. We hope Mr. Grassley and his colleagues will think harder about Iowa small businesses before passing new laws that could hurt us.
Jill Taft is the founder, and Joel Roodman is the managing partner, of Logic Products in Fairfield, Iowa. Both are members of the Connected Commerce Council.