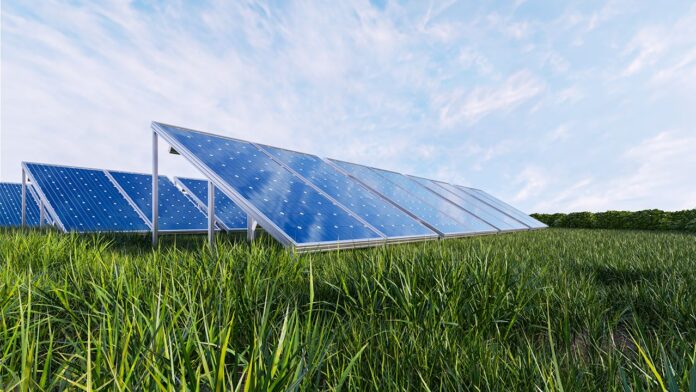 Nuclear power in the 1970s became a bugaboo with the not-in-my-backyard (NIMBY) citizenry and especially environmentalists, even though it has been proven to be one of the safest, cleanest and most productive electrical generating solutions over the past 50 years.
Now large-scale solar farms are experiencing the same backlash that nuclear power did in the 1970s.
But those same solar farms are not nearly as productive as nuclear power.
The irony is too rich to ignore.
For the record, nuclear power has been generating nearly a fifth of America's electrical power since 1990 with a capacity factor of 92.5%. Solar power has the lowest capacity factor of all major electricity generation with only 24.9% according to the U.S. Energy Information Administration.
To be sure, we have long supported the U.S. having a diversified energy portfolio with nuclear, natural gas, solar, wind and even the much-derided coal plants, until these other sources are robust and reliable enough to make up for our dependence on coal. Having a diversified portfolio enables our country to weather the fickleness of market forces, as well protecting our national security from foreign energy reliance.
We are heartily in favor of larger solar farms and their increased development in the region and beyond. 
Solar power farms are being proposed or implemented in several areas in the region.
Alliant Energy announced its plans to acquire Phase I & II of the Duane Arnold Solar Project in Linn County from NextEra Energy. Together, the two phases of the Duane Arnold Solar Project will generate enough electricity to power at least 40,000 typical Iowa homes per year.
This facility hasn't proceeded without solar opponents concerned with land use and tired NIMBY concerns.
And now it appears another industrial-scale solar project in Linn County is on the rocks after the Linn County Planning & Zoning Commission voted 6-1 last week to recommend denial of a rezoning request for a solar project west of Coggon.
The commission's recommendation, which is not binding, will be forwarded to the Linn County Board of Supervisors, which is slated to take formal action on the rezoning request at its Dec. 13 meeting.
The rezoning was requested by Coggon Solar, an investor group led by Boise, Idaho-based Clenera Energy, which is proposing a 750-acre solar installation on largely agricultural property just west of Coggon in northern Linn County, which would mark the county's first industrial-scale solar project.
NIMBY will always be a concern for any large-scale power generating facility, but the environmental and land-use concerns for these solar farms are weak. Until we start expanding solar energy production, we will remain stuck with a dependence on coal.