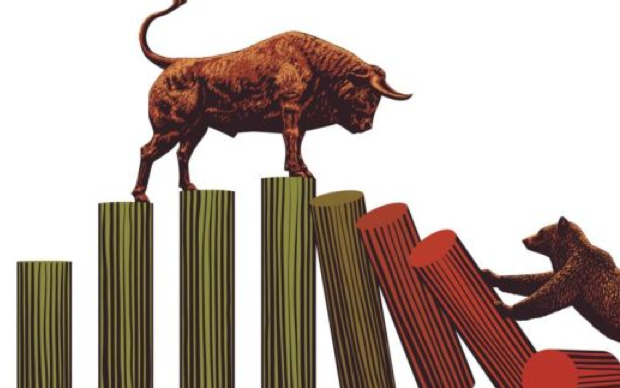 By Dave DeWitte
dave@corridorbusiness.com
Although a growing number of voices say the long economic expansion has almost run its course, Northwestern Mutual's Chief Investment Strategist Brent Schutte begs to differ.
"I don't think the economy is through growing for at least a couple more years," said Mr. Schutte, who provides the individual investment clients of Northwestern Mutual with investment insights through a blog and frequent speaking engagements, and spoke to the CBJ for an exclusive interview while visiting the firm's Cedar Rapids office.
The current bull market began in March 2009, making it the second-longest on record. While recent gains have been poor, investors generally reaped big rewards over that period as stock valuations soared. The Dow average stood at over 25,300 this month, up from a post-recession low of 6,547 on March 9, 2009.
Although it's been a long economic expansion, it's also been one of the slowest and most gradual in history. Mr. Schutte believes there are some unique factors at play this time around.
He rattled off a list of "tailwinds" that should keep the economy growing. They include strong consumer confidence, the recent passage of the largest tax cut in U.S. history, federal policies rolling back regulations that make it harder to do business, and improved household and business balance sheets resulting from more conservative debt management since the Great Recession.
While Northwestern Mutual is adding some inflation hedges to its portfolio recommendations, Mr. Schutte isn't convinced that stocks are overvalued or that it's time to pull back from the market.
The CBJ interviewed Mr. Schutte on June 12, the day before the Federal Reserve lifted its federal funds rate by 0.25 percent, to a range of 1.75-2 percent.
The rate hike was the seventh since December 2015 and reflects Fed concerns about inflation. Increasing the fed funds rate will increase borrowing costs for consumers on things like credit cards and home equity lines of credit.
Economists expect the Fed to halt its string of increases at about 3.25 percent, somewhat on the low side of a "normal" long-term interest rate. If rates go beyond 3.25 percent, things could get interesting, Mr. Schutte said, because it would signal that the bond market is mispriced.
In calculating the odds of an economic downturn or recession, Mr. Schutte said economists look for the three factors that have preceded every downturn in the United States in the last four decades:
The economy begins to "run out of slack

,

" leading to constraints in things like ma

nufacturing and labor capacity.

The constr

aints lead to rising inflation.

Finally, the Fed

begins

to raise interest rates aggres

sively on the principle that letting the air out of the economy will cause less of a

n

economic bust than letting the economy overheat and run into a wall.
The Fed's interest rate hikes have typically been a leading precursor of the downturn, but Mr. Schutte doesn't see that happening too soon.
"The most important thing is, I don't think the Fed wants to moderate the boom this time," he said. "The Fed has said they're going to let inflation run hot."
The belief that the economy can handle higher inflation than historically accepted is based on the consideration that the nation has recently been through a prolonged period of low inflation, Mr. Schutte explained. The policy term for the approach is "symmetry."
A sudden spike in inflation could test the Fed's resolve, he added, but the recent inflation figures, while higher than during the long, slow economic recovery, are not worrisome by historic standards.
Mr. Schutte said Northwestern Mutual is hedging the risk of inflation with commodities, which tend to rise in price with inflation. The company isn't steering its clients out of stocks but is being more selective.
While some believe stocks are overvalued in the current market, Mr. Schutte describes them as "rationally expensive," because low bond yields make them a comparatively better investment.
Tariff impacts
Besides inflation, Mr. Schutte said investors have been worried about the impact of the Trump administration's tariffs, although their overall impact will be hard to predict. That's because some sectors of the American economy – such as steel production – could benefit. Others, such as pork production, could suffer.
In general, Mr. Schutte said the United States economy is large and diverse, and should be more resilient to trade battles than most of the world's economies. He said President Donald Trump's approach to tariffs has mainly been to reciprocate against other countries that impose tariffs on U.S. exports.
"If they put a 20 percent tariff on our cars, we put a 20 percent tariff on their cars," Mr. Schutte said. "The president's a negotiator."
Speaking to many business owners and leaders, Mr. Schutte finds many are focused on the low unemployment and an increasingly scarce supply of workers. While he agrees that's a concern, he believes there is some elasticity in the labor supply based on a significant number of unemployed or underemployed workers who could be lured back into the workforce by rising wages or other considerations. He said businesses should also be able to invest more in automation to improve productivity by employing their savings from the Tax Cuts and Jobs Act of 2017.