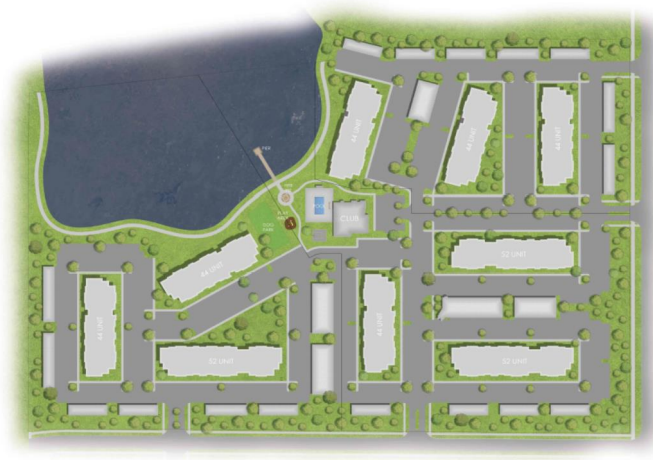 The North Liberty City Council approved first consideration Tuesday of a request from Solomon Holdings and Lion Development Group to rezone two residential districts and one commercial district, setting the stage for a preliminary plat plan to come before the North Liberty Planning and Zoning Commission in April.
Unless the city council objects to the rezoning plan in future meetings, the proposal will rezone 71 acres of land east of Whirlpool and north of West Penn Street. It is the first step in a process that would grant developer Brandon Pratt permission to build approximately 110 single-family lots and multi-family apartment buildings.
Previously referred to as the Quarter Moon Farms project, the proposal has now been officially named Solomon's Landing, Mr. Pratt said in an email to the CBJ.
By changing the zoning codes in this area, Solomon Holdings is able to build the combination of housing types and commercial uses they are looking for under this plan. The higher density zone is necessary to include the number of units in the proposal.
"We're not just going to build a 24-plex with no amenities," he said during the March 8 meeting. "We're going to have a pool, a fitness facility, we'll do things inside the clubhouse like free coffee and tanning for our residents, we'll have a pet wash area. Hopefully we'll be able to put plans for a pet park in for our residents."
There are further plans for playground equipment and kayak rentals to take place on a pond, with everything connecting to bike and walking trails.
In January, Mr. Pratt told the CBJ the project should hopefully provide 110 single-family lots, housing geared toward older individuals, as well as multifamily housing options that "don't exist in North Liberty and very rarely exists in the Corridor."
He added: "The entry point for housing is just very expensive, compared to areas outside the Corridor," Mr. Pratt said. "We hear people say all the time, 'Man, I'd love to live in North Liberty, but I just can't afford it.'"
During Tuesday's city council meeting, he reiterated those claims but noted that "affordability for today's world is difficult" when North Liberty City Council member Erek Sittig said he wouldn't define the estimated price tag of $300,000 for single-family homes as affordable.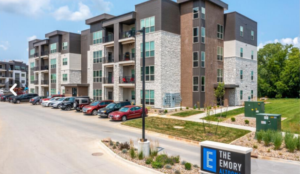 Planning and Zoning documents state that the plan is modeled after The Emory in Altoona.
The city is also attempting to acquire 40 acres in land from property owners for a new park, according to North Liberty Planning Director Ryan Rusnak during a planning and zoning commission meeting on March 1. Such a purchase would allow the city to add a large amount of space dedicated toward outdoor basketball courts and baseball and soccer fields. The city is awaiting a response.