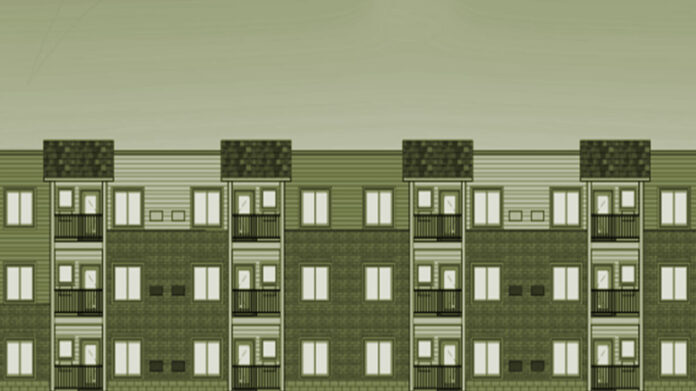 The Iowa Finance Authority Board of Directors has awarded nearly $1 million in federal housing tax credits to support the construction of a new NEX Senior housing development in Iowa City.
The award was announced Nov. 2.
The project will include a total of 36 affordable rental homes for seniors, according to a news release.
"Diverse housing options are foundational to ensuring that Iowans and our communities can thrive," said Iowa Finance Authority executive director Debi Durham. "The NEX Senior housing development will provide dozens of Johnson County seniors with homes in which they can not only afford, but also be proud to call home."
"All Johnson County residents should have access to safe and affordable housing, regardless of income, age or ZIP code," said Johnson County Affordable Housing Coalition executive director Sara Barron.  "While there is still significant work to be done, NEX Senior will help dozens of Johnson County seniors in attaining this goal."
The Internal Revenue Service makes an annual per capita allocation of federal tax credits to each state for the Federal Housing Tax Credit program. The Iowa Finance Authority then allocates those credits to affordable housing developers. The developers who receive tax credits sell them to investors to generate equity for the housing developments.
The Iowa Finance Authority awarded the 2022 housing tax credit awards in August. One project opted not to accept the tax credit award, making the credits available for reallocation. NEX Senior was the project scoring the next highest based on the scoring criteria in the program's Qualified Allocation Plan, which allowed for this award.
In 2021, the Iowa Finance Authority awarded more than $2.73 million in federal housing tax credits to support the construction of 125 rental homes in Cedar Rapids and Marion.
Project Summary
NEX Senior
Address: 4643 Herbert Hoover Highway, Iowa City
Development type: New construction for seniors
Units: 36 affordable units/40 total units
Seniors 55+
Tax credit award: $948,203
Developers: Belisle Development, LLC, Ember Lake, LLC and St. Michael Development Group