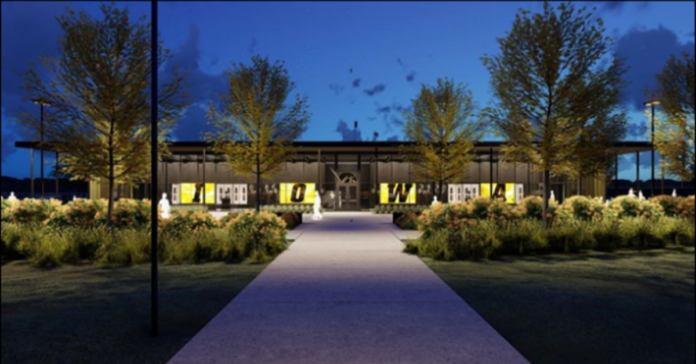 Pending Iowa Board of Regents approval, the University of Iowa will officially name the future Hawkeye wrestling training facility the Goschke Family Wrestling Training Center.
The name change comes following a $7 million donation from Doug and Ann Goschke.
It is not the first time the Iowa natives have donated to the university. According to regent agenda documents, Doug and Ann gifted the UI Department of Intercollegiate Athletics in March $1 million in 2019. In October 2020, the couple donated a Norman Rockwell painting to the UI Stanley Museum of Art.
The 38,500-square-foot, two-story facility will sit adjacent to Carver-Hawkeye Arena. Construction began last summer and is expected to be complete by April 2024. It will have locker rooms, a 13,000-square-foot practice room, strength and conditioning space, training and therapy rooms, wrestling offices, a student-athlete lounge, and access to Carver-Hawkeye's arena floor.
The name change will go into effect if the Iowa Board of Regents approves the change during its November 9-10 meetings.
A former accountant and consultant in the lean manufacturing and financial spaces, Doug and his partners sold their business in 2008, the agenda documents said. They now split their time between Florida and Iowa.
The University of Northern Iowa broke ground on The Doug and Ann Goschke Outdoor Practice Facility in June 2021 after a $2 million donation.
The 2022 and 2023 Men's and Women's Freestyle World Cup wrestling events will be held at Xtream Arena in Coralville. The 2022 event will be held next month from Dec. 10-11, and it will be only the second time the Iowa City area has hosted the Men's Freestyle World Cup.