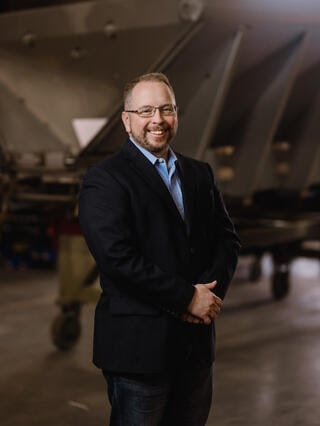 Cedar Rapids-based New Leader Manufacturing (NLM) has named Jeremy Wild as the business's new president, effective Jan. 23.
Mr. Wild has more than 16 years of senior management experience, including serving as New Leader Manufacturing's CFO and COO for the last five years. The company is a leading manufacturer of agricultural and road maintenance equipment.
"Jeremy has demonstrated an incredible passion for NLM, displaying strong leadership and strategic guidance skills," said Rocki Shepard, former president and current CEO of New Leader Manufacturing, in a news release. "Jeremy's extensive manufacturing experience and business development skills will help NLM continue to grow domestically and internationally."
Mr. Wild began his career at NLM as controller. As the company's CFO and COO, Mr. Wild played an integral role in the business's recent international expansion into Indaiatuba, Brazil, and ISO 9001 Quality Management Systems certification from NSF-ISR, a quality management system for conducting domestic and global business. 
The company is projecting its fourth consecutive record year in the U.S. NLM saw a hiring increase in 2021 due to increased demand for its agriculture products.
"This team just has so much to celebrate," Mr. Wild said in a new release. "Achieving ISO 9001 certification while managing substantial growth in both countries is a significant accomplishment and a testament to the quality of our products, quality of our process and engagement of our team."
Ms. Shepard, CEO, and Matthew Rissi, chairman of the board, owners of NLM, will continue to serve on NLM's advisory and leaderships teams in their active roles, managing NLM's overall operations.