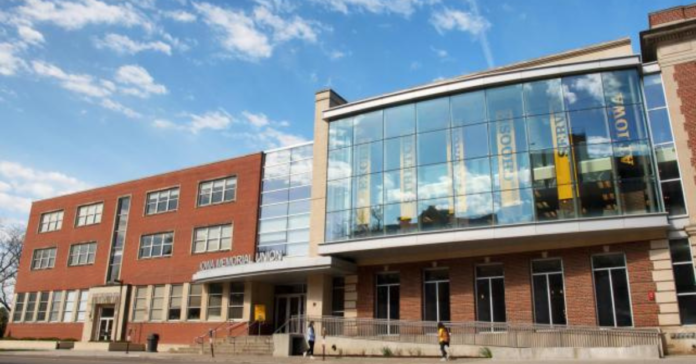 The University of Iowa is looking to renovate Iowa Memorial Union (IMU) and close the Iowa House Hotel.
First opening the IMU in 1925, the university expects the renovation will cost $81.1 million and is significantly cheaper than replacing the existing building. The current building has a deferred maintenance of $55 million and constructing a new building could cost up to $245 million in total, the university determined.
The new-look IMU will include a well-being and mental health center that will offer clinical health services, mental health counseling, wellness programs, a food pantry and case management services. There will also be meeting spaces, ballrooms and multipurpose rooms will be updated or added, according to the University of Iowa Office of Strategic Communications.
Iowa House Hotel will close in late 2023 or early 2024 and converted into student counseling spaces.
"Bringing so many of the well-being and mental health services for students into one place will allow them to address multiple facets of their physical and mental health needs at once," said Sarah Hansen, vice president for student life, in a statement. "Co-locating such services in the center of campus makes them more accessible and ensures our students have the support they need to excel in their Iowa experience."
Funding for the project, which is part of the university's 10-year facilities master plan, will be covered primarily by a new student fee of $100 to $120 per semester. The new fee was proposed and supported by on-campus student governmental bodies and will take effect about the time that construction begins.
Iowa Board of Regents gave permission to the university to renovate the IMU during its January 2022 meeting, in addition to modernizing MacLean, Jessup and Macbride Hall, revamping a portion of Hardin Library and removing Halsey Hall.