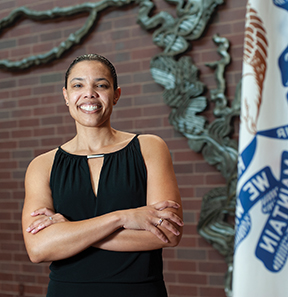 Community Health Division Manager
Johnson County Public Health
AGE: 39
Best advice you ever received?
Remember to play the long game.
What's the biggest issue facing the Corridor, and why?
There is a significant lack of access to medical, dental and mental health care for many community members. While we have strong health systems in the Corridor, there is an access gap for those with Medicaid or who are without insurance, which leads to an inability to access care in a timely manner. Incorporating safety net solutions, such as community health centers that accept insurance along with Medicaid and offer their services on a sliding scale based upon an individual's income, is one solution.
If you had $1 million to give, what causes would you support?
I would establish a foundation focused on addressing health equity within our local communities. I am a proponent of the community wealth model – the concept of public, private, nonprofit and philanthropic partnership to address identified community needs. I would leverage philanthropic funding with cross-sector expertise to implement innovative solutions across a spectrum of community health concerns, including affordable housing, transportation, educational disparities and access to health care.
What do you want to accomplish by the time you are 50?
I want to have helped contribute to a reduction in health disparities in our local communities, meaning that our most vulnerable populations will experience an increase in positive health outcomes due to our ability to reduce rates of disease, reduce social, economic and environmental barriers, and improve health conditions.