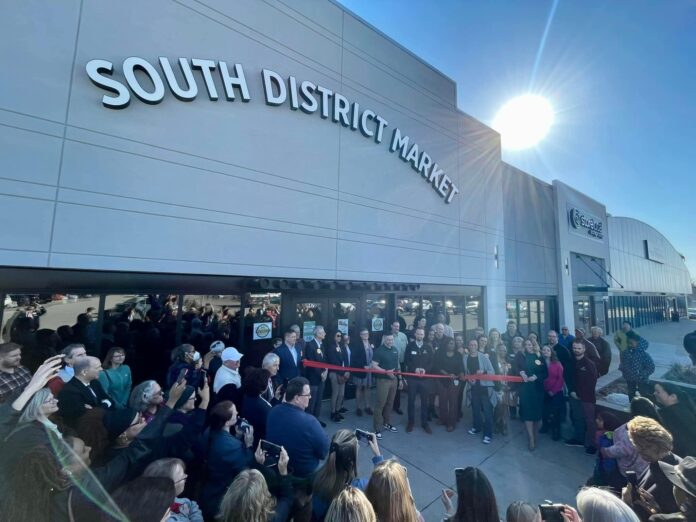 Several new vendors are opening inside the South District Market at 947 Hwy 6 E.
Early Bird Cafe held a soft opening April 29. The market's cafe will bring coffee and vegan lunch items to the area, and is owned by Tasha Lard, the owner of JD Beauty Supply, and Rachael Scott.
Joining the new additions is Cachua Cakes LLC — serving sandwiches, cakes and other deserts — and an arts and crafts shop Artesania Mar & More.
Johnson County Board of Supervisors Chair Royceann Porter was one of the first vendors announced for the space, where she owns Royceann's Soul Food Cottage.
Developed and managed by SouthGate Companies, the market is spearheaded by local leaders responsible for the creation of the South of 6 Business District such as Angie Jordan, Ms. Lard and Marlén Mendoza.
The market celebrated a ribbon-cutting ceremony in March. A launch party for the South of 6 Business District will be held May 13, which will include face painting, live entertainment, a bouncy house and more.
With the addition of the South District Market, a Kwik Star gas station, Quick Shine Car Wash and a Popeyes fast food restaurant, the area will see around $10-15 million in investment this year, the CBJ reported.