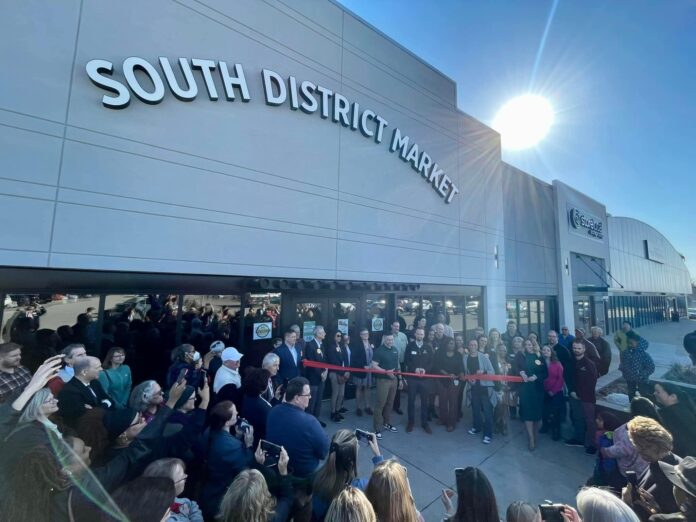 The highly-anticipated South District Market opened at 947 U.S. 6 in Iowa City on Tuesday, March 28.
Located in the South of 6 Iowa City Business District, the new year-round indoor market features four local vendors, including Royceann's Soul Food.
"Went to bed last night and my heart was so full," Angie Jordan, executive director of South of 6, wrote in a Facebook post about the ribbon cutting. "Woke up this morning and my heart was so full."
As previously reported by the CBJ, the new market and its neighboring Storelocal Iowa storage co-op, was developed by SouthGate Companies.
Read previous coverage: