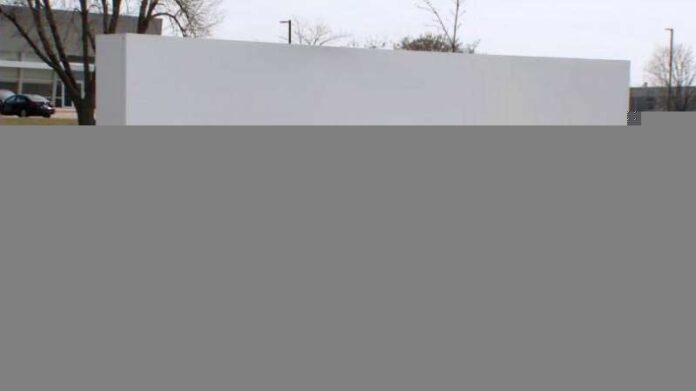 A sign outside Collins Aerospace in Cedar Rapids. CREDIT KCRG-TV9
By CBJ News Staff
news@corridorbusiness.com
Raytheon Technologies signaled deeper cost cuts ahead as the company last week reported a first-quarter loss of 10 cents per share on flat revenues.
Gregory Hayes, CEO of parent company Raytheon Technologies, said the company will be looking to save about $2 billion due to the current business squeeze, which includes a projected decline of roughly 50% in both commercial aerospace original equipment and aftermarket equipment sales for the remainder of the year.
"There's a lot of pain to come yet and a lot of really tough decisions ahead of us in terms of production volume but in general, think of 50 (percent) and 50 (percent) and you're going to be in the ballpark," Mr. Hayes said in response to a question on Raytheon's first-quarter earnings conference call on May 7.
The plans include a reduction of about 20% or $450 million in E&D (engineering and development), Mr. Hayes said, of which $300 million is expected to come from Raytheon's Pratt & Whitney aerospace engines business and $150 million is expected to come from Collins Aerospace.
Raytheon Technologies told employees in April, shortly after the company was formed in a merger of Raytheon Corp. and United Technologies Corp., that it was beginning a hiring freeze, deferring merit pay increases and implementing furloughs at both the corporate and factory levels. Some furloughs have already taken effect in the company's Corridor operations. Mr. Hayes was clear, however, that the company is concerned about the impact of the cutbacks.
"The key is, we don't want to cut the people so deep that when the recovery happens, we don't have the right people, so we're trying to be judicious – we're trying to keep as many jobs as we can – and to that end, our legacy Raytheon businesses have 2,000 openings today for folks and we are actively working to try to take engineering talent and other talent we have from our legacy UTX (United Technologies) businesses and try to move them over to the Raytheon side," Mr. Hayes said.
Raytheon Technologies came into the merger with a $70 billion military order backlog, Mr. Hayes said Tuesday during a Bank of America securities conference, and the company expects its legacy Raytheon and United Technologies military businesses to grow between 5% and 7% for the year.
The commercial side of the business "is going to be tough for the next couple of years," Mr. Hayes said, indicating that airline passenger traffic is not forecast to return to pre-COVID-19 levels until 2022.
Major Raytheon customers Boeing and Airbus have a combined order backlog of 7,000 to 8,000 aircraft, he said, but the problem is none of the airlines want them delivered now.
"With 55% of the world's (passenger jet) fleet parked, I can't imagine that there's an airline in the world that needs aircraft," he said.
Excluding one-time events, including charges related to the separation of United Technologies' former Carrier and Otis businesses, the newly formed Raytheon Technologies had adjusted earnings of $1.78 per share. Net sales were down 1%. CBJ