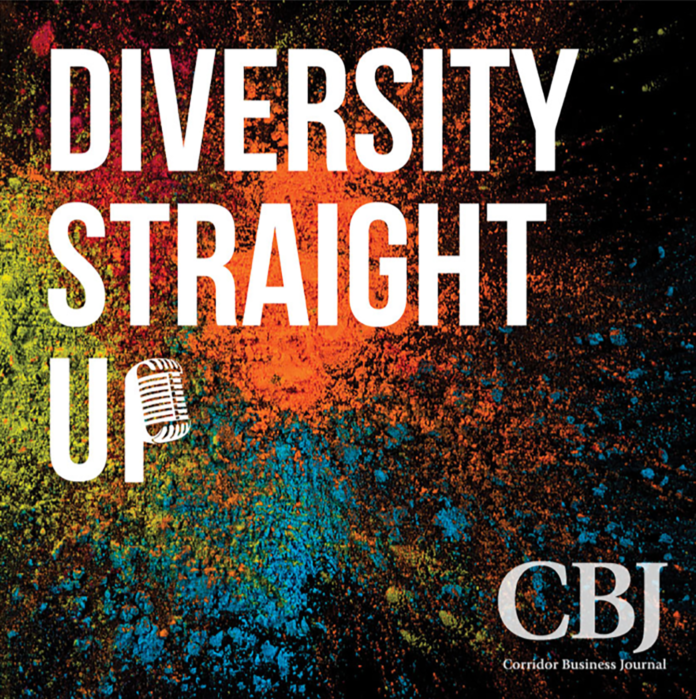 In the latest (remote) episode of the CBJ podcast, "Diversity Straight Up," hosts Sarika Bhakta and Anthony Arrington talk with Suresh Gunasekaran, CEO of University of Iowa Hospitals & Clinics, about caring for diverse communities during a pandemic, leading change at one of Iowa's most visible institutions, and his experience growing up in "two Americas."
"Probably one of the greatest drivers of our success (at UIHC) is our continued journey to engage our entire enterprise around diversity and equity," Mr. Gunasekaran said. "Unless you as a health care team are inclusive and you embrace the principles of diversity, you are really going to miss the opportunity to deliver the highest level of care."
Listen below or subscribe to the show at SoundCloud, iTunes, Spotify, Google Podcasts and Stitcher. Diversity Straight Up is presented by Collins Aerospace, the city of Cedar Rapids and Alliant Energy.
About Suresh Gunasekaran:
Suresh Gunasekaran is the chief executive officer of University of Iowa Hospitals & Clinics. He also serves as associate vice president for University of Iowa Health Care, the state's comprehensive academic medical center comprised of UI Hospitals & Clinics, the UI Roy J. and Lucille A. Carver College of Medicine, and UI Physicians, the largest multi-specialty medical and surgical group practice in Iowa. Among his administrative responsibilities, Mr. Gunasekaran leads enterprise-wide commitment to comprehensive primary and specialty care for patients and families, focusing on clinical excellence, collaboration and innovation, quality and safety, and outstanding service.
About the hosts:
Sarika Bhakta is president of Nikeya Diversity Consulting and a Certified Diversity Executive with more than 20 years of experience in leadership, management, talent attraction/retention and resource acquisition/development. Born in Gujarat, India and raised in the Midwest, Sarika empowers leaders to identify their authentic self to be successful change agents in today's global economy.
Anthony Arrington is co-founder and managing partner with Top RANK Professional & Executive Search and Consulting, a search firm focused on helping companies acquire professional and executive-level talent, with a special emphasis on diverse and inclusive leadership. He has more than 20 years of experience in management, strategic planning, leadership and staff development in both the for-profit and nonprofit sectors.