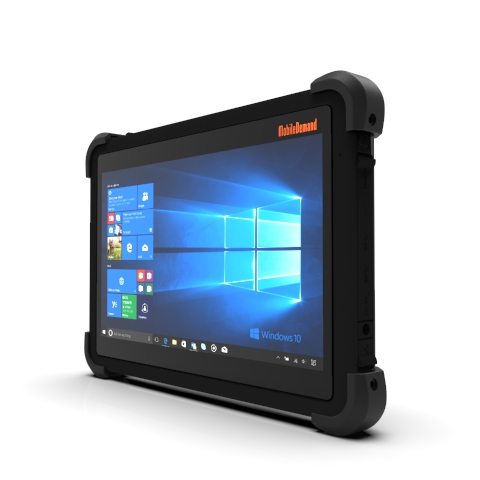 Hiawatha-based MobileDemand, provider of rugged tablets and mobile computing solutions, announced the launch of the Windows-based xTablet T1185 on Tuesday,  Nov. 15. 
The device will serve as a complementary replacement for the xTablet T1180 by the end of the year. Orders are open for the new tablet edition through the Iowa-based company. 
The new tablet is built using the same frame as the previous edition. It now includes an Intel N Series Pentium N6415 Quad Core processor — boosting the processing power by approximately 60%. 
Built for various environments
The high resolution 10.1-inch, multi-touch display ensures the device thrives in indoor and outdoor environments. The device meets drop test standards and is sealed to withstand dust and water, providing efficiency and technology investment protection. 
The tablet features a glove-fitting back hand strap and briefcase handle, making the tablet easy to carry and hold securely, reducing its chance of being dropped. 
"We are pleased to add a high-value tablet like the T1185 to our extensive line-up of rugged tablets," stated MobileDemand President and CTO Matt Miller in a release. "The already popular form factor combined with the 60% increased processing speed makes the T1185 the perfect rugged solution for today's most demanding environments." 
All existing batteries and accessories are fully compatible with the new device as well. The T1185 can be mounted virtually anywhere with a mount plate, including counters, carts, walls, forklifts and vehicles. 
The device comes standard with the latest Windows 11 Professional operating system.