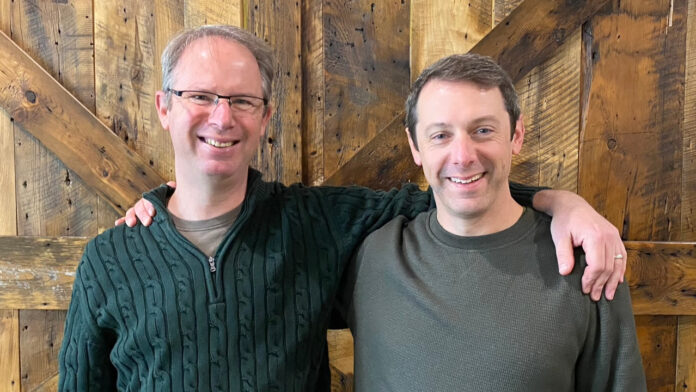 After an eight-year hiatus from working at Matthew 25, co-founder Courtney Ball has rejoined the local nonprofit to lead the Community Building department, a new initiative that aims to take Matthew 25's mission back to its roots: connecting people and building a sense of community.
Recent strategic planning with Matthew 25's staff and board of directors has affirmed community building as the fourth pillar necessary for a strong, healthy neighborhood, next to quality affordable housing, healthy food and educational opportunities. In the early years of Matthew 25, staff and volunteers spent time door-knocking and listening to the stories of people to discover the strengths of the community, as well as their dreams, talents, and concerns.
"As Matthew 25 has grown into a larger nonprofit with more of a focus on scaling program delivery, it's easy to lose sight of the community building that was foundational in our beginning," Matthew 25 executive director and co-founder Clint Twedt-Ball said in a news release. "We know communities are strongest when people intentionally care for and support one another. We've seen this following the 2008 flood and the 2020 derecho, and Matthew 25 sees this in our work every day."
As Community Building Director, Courtney Ball will develop Matthew 25's community building work systemically, to rebuild the current social fabric that is fraying and pulling people apart, and moving transactional interactions with nonprofit services towards relationship building. His first task is to listen to the voices of those struggling with housing, food and healthy connections, as well as those associated with Matthew 25 and the community in other ways, such as volunteers and community leaders.
While listening will happen with both volunteers and service recipients, the primary focus for outcomes is working to raise the voices of low-income neighbors so they can be heard by people with more resources and power.
"Matthew 25 is always looking to build bridges across the divides that sometimes make us feel separate from one another, so my role is really about helping people connect as human beings," Courtney Ball said.
When Mr. Ball stepped away from Matthew 25 in 2014, he focused on writing and telling stories of nonprofits and those they help through video services at Flow Media, spending countless hours listening to people and their stories. Ball's role at Matthew 25 as Community Building Director will be part-time, and he will continue his video work through Flow Media.