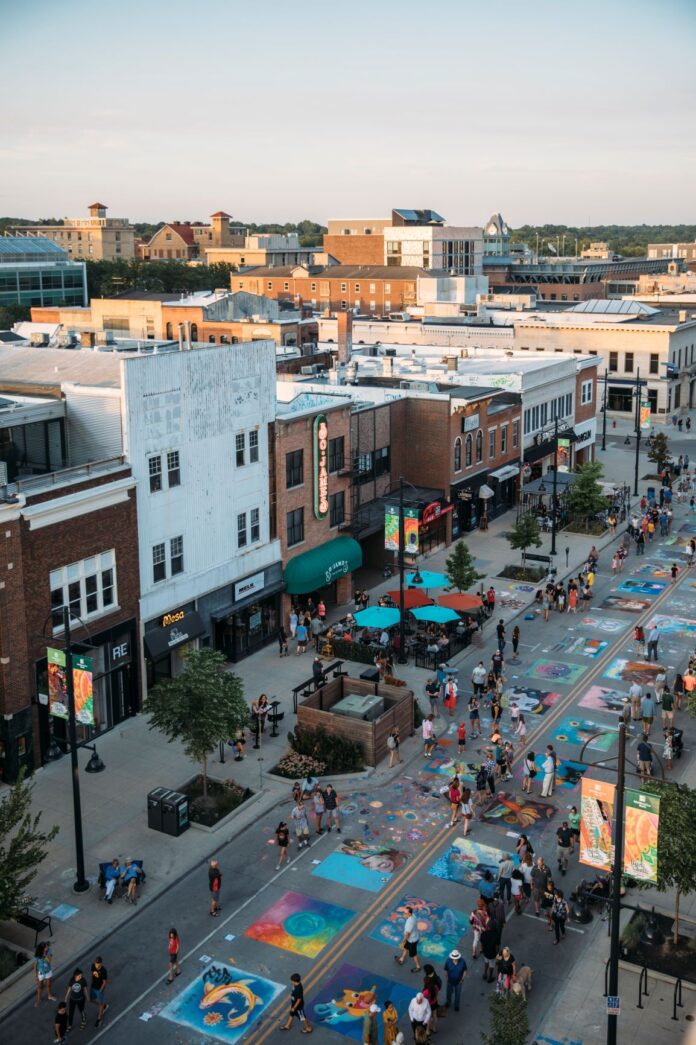 The 5th annual Rock the Chalk hosted by MidWestOne Bank takes place Friday in downtown Iowa City.
The chalk art festival began in 2016 as a way for MidWestOne to thank the Iowa City community for its support during the historic renovation of the headquarters at 102 S. Clinton St. in Iowa City and the completion of the new operations center at 500 S. Clinton St. The festival has continued as an annual community thank-you and celebration of the arts.
Rock the Chalk will fill three blocks of downtown Iowa City with more than 70 artists completing unique 8'x8' chalk art pieces, live music, and family-friendly entertainment.
Attendees are encouraged to support downtown Iowa City businesses by shopping or dining during Rock the Chalk. Washington Street between Clinton Street and Linn Street along with Dubuque Street between Washington Street and Iowa Avenue will close in the early morning hours of Friday to make way for the artists to create their chalk masterpieces all day.
The public is invited to view the artists' progress anytime during the day. Live music begins at noon. Free family activities including face painting, tie-dye, airbrush tattoos, balloon art, bubbles and more begin at 5 p.m. The event will conclude at 8 p.m. Visit RockTheChalkIC.com for more details.