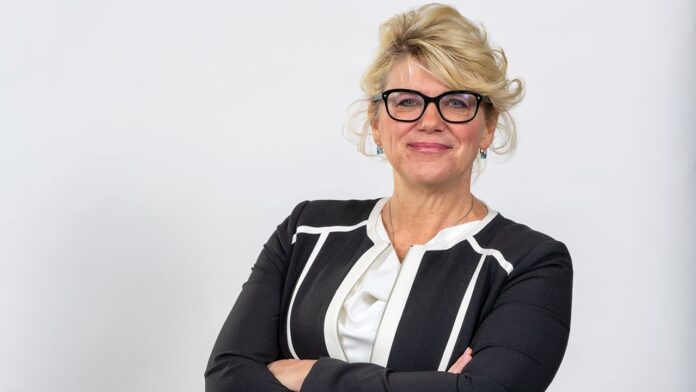 So-called "Christmas in July" sales have become a summertime staple, fueled by retailers' desire to spark sales in an otherwise slow shopping month.
But this year in particular, a University of Iowa professor says, it may actually be advisable to do your holiday shopping much earlier than normal – as in, right now – to ensure that you'll be able to get the products you want.
"There's a perfect storm in supply chains that will cause severe shipping shortages for holiday gifts," said Jennifer Blackhurst, professor of business analytics at the UI's Tippie College of Business and a logistics and supply chain expert. "The problems are severe, they will affect all products, and they will probably not be fixed by Christmas."
The Washington Post reported July 26 that new COVID-19 outbreaks in Asian countries such as Vietnam and Bangladesh are forcing new disruptions in supply chains, continuing a trend of shipping and manufacturing slowdowns that's crippled the global economy since last March.
And those impacts are compounded at every step, from raw material shipping to imports and exports, transportation and distribution channels, and even the retail endpoint, where an employment shortage continues to impair many businesses' ability to operate at standard capacity.
As an example of the shipping backlog, Ms. Blackhurst said she recently spoke to representatives of a company that needed a product shipped, but couldn't secure a standard shipping container, so they resorted to using refrigerated containers – even though their product didn't require refrigeration.
That kind of issue is at the root of the current supply shortages, Ms. Blackhurst said, as demand for products and materials continues to outstrip supply throughout the commerce network.
"(Many) have been hoping that we'd be able to get back to normal, even before the Delta variant (of COVID-19) caused us to continue to have those concerns," Ms. Blackhurst said. "But if we look at how supply chains are set up, they're these large incredibly complex global networks, and they were shut down for quite a while. Demand for items has built up. And now we're in a situation where we're having product shortages and shipping scarcity in terms of companies being able to get parts, raw materials, even end products delivered from overseas in particular."
And as those shipping shortages are compounded due to increased backlog, shipping prices have skyrocketed, up twenty-fold in some cases, Ms. Blackhurst said.
As shortages persist, Ms. Blackhurst noted, many companies will be challenged to find an ideal balance between stockpiling materials and having excess inventory that's difficult to liquidate. Just one key supply shortage, for example, has crippled a host of manufacturers – a lack of computer microchips.
"There are stories of cars sitting in factories, completely done, just waiting for microchips," Ms. Blackhurst said. "But car companies aren't alone. Companies like Collins Aerospace want them. Computer manufacturers want them. Everyone is vying for them. Then it becomes an issue of power in the supply chain, how you divvy up the goods, who's done a great job of hedging their bets and managing inventory well. And that can be a double-edged sword – having too much means you've tied up all your cash and products can become obsolete, but operating in a lean manner can lead to shortages.
"I really do think (companies) are changing the way that they look at inventory," she added, "and maybe they're looking to do more with local supply chains, but that's not something that can happen overnight."
The shipping and materials bottlenecks are expected to persist for months, perhaps even a year or more, Ms. Blackhurst said.
"It's almost like a time delay," she said. "We can say we're ready to go back to work, but now there's a huge backlog that just cascades and ripples and propagates. Maybe it's just a little glitch at one point, but it blooms and grows as it moves throughout the supply chain."
As a result, Ms. Blackhurst advises companies and consumers alike to plan ahead for the holiday season – much further ahead than they might normally.
"You really should start thinking about your holiday shopping now," she said, "because there's likely to be a real problem getting goods and materials and finished products where they need to go."