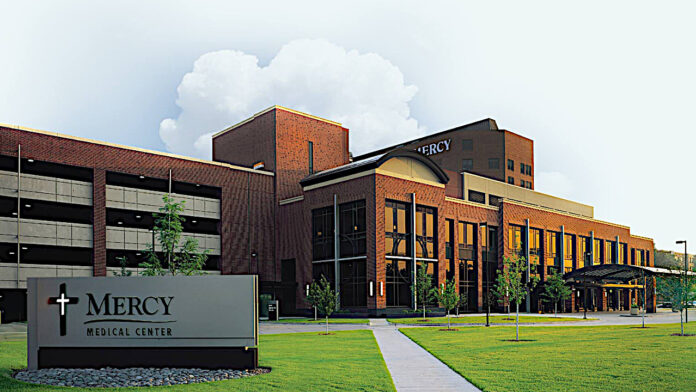 Mercy Medical Center and Mount Mercy University have announced a new partnership that will help Mount Mercy students complete their nursing degrees with little to no debt – while gaining valuable, on-the-job experience as they prepare to enter the nursing workforce.
The MercyReady Nursing Education Assistance Program is designed with four goals in mind: Provide financial assistance as students complete their Mount Mercy nursing degree; provide a part-time job as a patient care tech II at Mercy Medical Center (Mercy) while students are still in school; provide a full-time registered nurse (RN) position at Mercy upon graduation; and appeal to individuals considering a career in health care.
The combination of education assistance, paid employment and additional bonuses will help students gain nursing experience, while minimizing financial stress.
"We are thrilled to partner with Mount Mercy University on this important initiative," said Tim Charles, president and CEO, Mercy Medical Center, in a news release. "It's a win-win program providing Mount Mercy nursing students with a more affordable education, while securing a place for them as a Mercy caregiver before and after graduation."
"We are enthused about this new partnership, which deepens our already strong ties with Mercy Medical Center," said Todd A. Olson, PhD, president of Mount Mercy University, in a release. "Our common mission in the Mercy tradition calls us to provide exceptional education for our students and compassionate care to our community."
Education grants from Mercy will help pay for expenses to attend Mount Mercy. In turn, those students will commit to working as a patient care tech II at Mercy for at least 20 hours per month for nine months, with flexible scheduling, competitive wages and the ability to work in various nursing areas. The grant does not need to be repaid.
Mercy is also offering education assistance to students during their sophomore, junior and/or senior years.
Nursing students who choose to participate in the program can also use Mount Mercy University financial aid and other forms of state and federal aid, along with Mercy scholarship money, to pay for the cost of attending school.