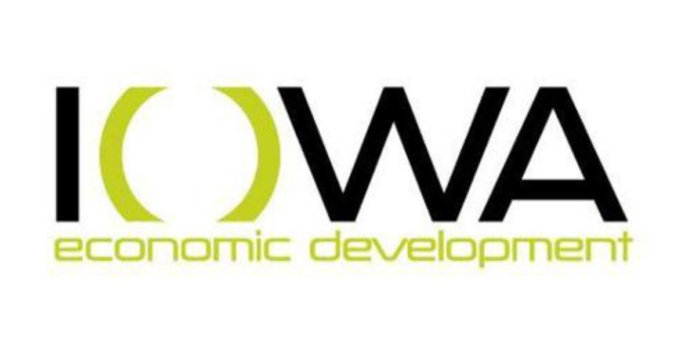 Nine Corridor manufacturers will be investing in new manufacturing and technology tools to improve their operations and address workforce issues thanks to the state's new Manufacturing 4.0 grants.
Gov. Kim Reynolds and the Iowa Economic Development Authority (IEDA) announced late last week that the state had awarded $20 million in Manufacturing 4.0 Workforce Innovation grants to 46 Iowa companies and an additional $1.9 million in Equipment Technology Investment Grants to 37 companies across the state.
"Our Manufacturing 4.0 initiative focuses on one of Iowa's largest industries, and will help them unleash new potential to grow their businesses," Ms. Reynolds said in a news release. "To maintain our economic vitality in this sector, particularly as we work to mitigate ongoing workforce shortages, these grants serve as a critical resource to support advanced manufacturing businesses."
Iowa's Manufacturing 4.0 plan, launched in February 2021, creates a roadmap to help Iowa manufacturers remain globally competitive through a fourth industrial revolution that emphasizes automation and smart technology.
The Workforce Innovation grants are geared toward Iowa manufacturers with between 76 and 250 employees across locations in Industry 4.0 technologies to address workforce issues exacerbated by the negative impacts of COVID-19. Grants of up to $500,000 were awarded, and companies were required to have a minimum match of 25%.
The Technology Investment grants were available to companies with three to 75 employees and for projects that encompass the adoption and integration of smart technologies. These recipients received up to $75,000 and had a one-to-one minimum match required.
Among the grant recipients in the Corridor region, and their award amounts, were:
Workforce innovation grants:
Bazooka Farmstar LLC, Washington, $375,025
Crystal Group Inc., Hiawatha, $495,670
Eco Lips, Inc., Cedar Rapids, $500,000
Electro-Hydraulic Automation, Cedar Rapids, $500,000
Midwest Metal Products, Cedar Rapids, $500,000
New Leader Manufacturing, Cedar Rapids, $86,250
Norman Scott Co. Inc., dba In Tolerance, Cedar Rapids, $500,000
Timberline Manufacturing Company, Marion, $500,000
Wildhawk Investments, LLC, North Liberty, $500,000
Technology investment grants:
DEI Sports, dba DAD Mfg. Inc., Hiawatha, $50,000
Heavy Metals LLC, dba Ideal Industries, Vinton, $50,000
M&W Manufacturing Co., Cedar Rapids, $49,990
Wilrona, dba Fireside Winery & Ackerman Winery, Marengo, $32,181
Woofable Bakery, Coralville, $27,338
IIOT technology investment grants:
Heavy Metals, LLC, dba Ideal Industries, Vinton, $25,000
MJ Sports, Anamosa, $25,000
Woofable Bakery, Coralville, $1,500
According to IEDA, it is no longer accepting applications for the Workforce Innovation grants. But applications are still being taken for the Technology Investment program grants.
The funding for the Iowa grant programs was part of the state's American Rescue Plan Act (ARPA) funds. The governor originally appropriated $30 million in federal ARPA funds to launch these programs in October 2021.
"It is imperative that our businesses remain globally competitive and a step ahead of the evolving demands of the 21st Century economy," Ms. Reynolds added in the release.
For more information on the grant program or Iowa's Manufacturing 4.0 plan, visit iowamfg.com or email info@iowamfg.com.