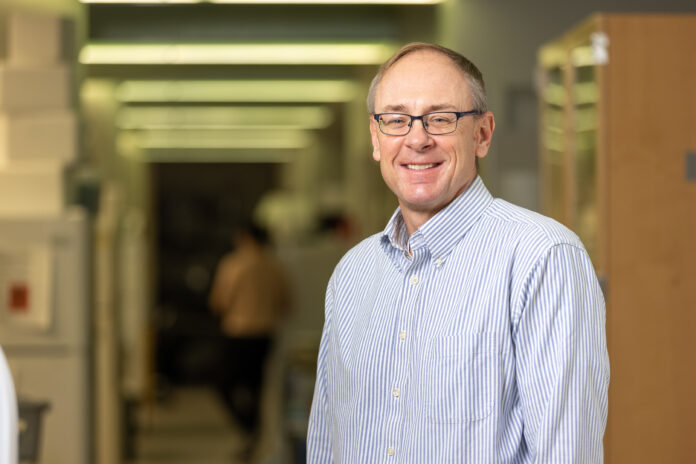 New research from the University of Iowa finds that blocking an enzyme that lowers localized acidity in the brain reduces cocaine withdrawal symptoms and drug-seeking behavior in mice.
Led by UI professor of psychiatry John Wemmie, the research suggests targeting one enzyme called carbonic anhydrase 4 (CA4) could help treat against addiction by helping individuals overcome synaptic rearrangements that happen on the molecular level which leave people craving addictive drugs.
"Critically, our study suggests that disrupting CA4 prevents these insidious synaptic changes that are likely critical for sustaining the addiction cycle," said Dr. Wemmie, who also is a member of the Iowa Neuroscience Institute, in a press release. "Although more work is needed to better understand these findings, they raise the intriguing possibility that disrupting or inhibiting CA4 in the brain may have value in treating substance use disorders."
According to a news report, his lab previously discovered neurotransmission plays a role in synaptic rearrangements, as well as reducing the activity of acid-sensing ion channel protein (ASIC).
"We knew from that previous study that loss of ASIC activity leads to addiction-like characteristics in mice—changes to the synapses and an increase in the animal's drug seeking behavior following withdrawal," said Subhash Gupta, a research scientist in Wemmie's lab and lead author of the new study. "So, we hypothesized that increasing the ASIC activity might have the opposite effect."
Mice missing the CA4 enzyme showed lower levels of cocaine seeking behavior and relapse in the withdrawal phase than wildtype mice with normal CA4 enzyme levels.
"The implication from this work is that CA4 may be a good pharmacological target for treating addiction and relapse," Dr. Wemmie said.
The findings were published in Science Advances. The research was funded in part by grants from the National Institute on Drug Abuse, the U.S. Department of Veterans Affairs, and the Roy J. Carver Charitable Trust.