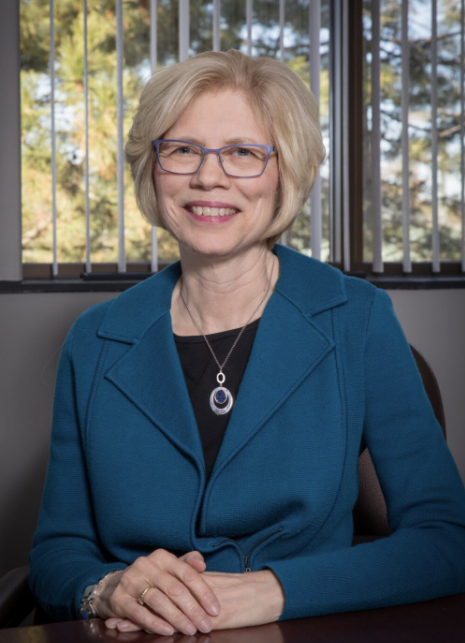 Chief Nurse Executive
Vice President, Care Transformation
UnityPoint Health
Of all of this year's distinguished Women of Influence honorees, Mary Ann Osborn arguably has the biggest impact on the lives of average Iowans (and Wisconsinites and Illinoisans).
The first person to ever be appointed as chief nurse executive of UnityPoint Health, Ms. Osborn leads the efforts of nearly 6,000 nurses across three states, as well as the health system's broader goal of delivering care in a coordinated, cost-effective manner. Her work touches everything from nurse-training standards to the IT systems that support modern medicine, and has been central to UnityPoint's goal of transforming how care is delivered.
"She is now arguably the single most influential person in Iowa to determine the course of care delivery to millions of citizens," wrote UnityPoint Health President and CEO Ted Townsend in his nomination. "It is hard to imagine a more critical role in the state of Iowa, and it is now in the hands of someone whose career developed in Cedar Rapids, who resides and works in our Cedar Rapids community, and who leads by example and principle every day."
It's been a story of continual growth and evolution for Ms. Osborn, who started her career four decades ago as a neurosurgical nurse at St. Mary's Hospital in Rochester, Minnesota, and worked her way up the leadership ranks within St. Luke's intensive care unit, eventually earning the role of vice president and chief clinical officer in 1999.
Along the way, she has worked on issues ranging from Ebola to teen pregnancy and behavioral health crisis management. She also led UnityPoint's conversion to electronic medical records – a decision that earned some ribbing from peers who knew her as "the least tech-y person you will meet" (her description).
"I have a natural desire to learn new things. I get bored over time with the same work," Ms. Osborn said. "I would say, take advantage of opportunities as they present themselves, such as stretch assignments or projects. And I'm a big believer in doing the job you are in exceptionally well as the best way to develop yourself."
What's perhaps most remarkable about Ms. Osborn's journey is that it almost didn't happen. As an empathetic young woman looking at her career options, she described being "very undecided" about the nursing field, and considered others including special education and social work.
"I knew I wanted to be in the service fields of some kind, but I was a little intimidated by nursing and wondered if I had the confidence to do that," she recalled. "Interestingly enough, the other people in my life – grandparents, friends of the family – would say to me, 'you should be a nurse.' So they evidently saw something and thought I'd be able to do it."
Even after graduating from Mount Mercy in Cedar Rapids with a bachelor's degree in nursing, she recalled entering the profession "rather timidly." Fortunately, her first job with St. Mary's – a "well-oiled machine" attached to the famed Mayo Clinic – and early mentors including Elaine Young, then a nurse-manager at St. Luke's, helped build her confidence. She went on to teach nurses for several years through the St. Luke's School of Nursing, and gradually found her true calling as a nurse leader.
"Helping people develop is something I enjoy very much. I enjoyed helping people grow and develop when I was an educator and then as a front-line nurse manager in the ICU," Ms. Osborn said.
Her passion and skill in helping others extends far beyond UnityPoint's walls, however. She has held leadership roles with a variety of professional organizations, including the Iowa Organization of Nurse Leaders and Gov. Tom Vilsack's Task Force on Nursing Shortage, and served on the boards of local community organizations including Junior Achievement, the United Way of Eastern Iowa, the Catherine McAuley Center and the Cedar Rapids Healthcare Alliance.
Her leadership also led to the creation of a form that is now state law, which enables patient wishes to be part of a doctor's orders and ensures those carrying out the patient's wishes on life-sustaining measures are trained.
Despite its broad reach, Ms. Osborn is humble about her work. She believes that she's faced very little adversity in her roles, and largely keeps the focus on the organization and her colleagues.
"My current role gives me a great opportunity to help position UnityPoint Health and nursing for the future," she said. "The other thing that's great is I work with people who are striving to transform, and that's always fun to be part of."
– Adam Moore