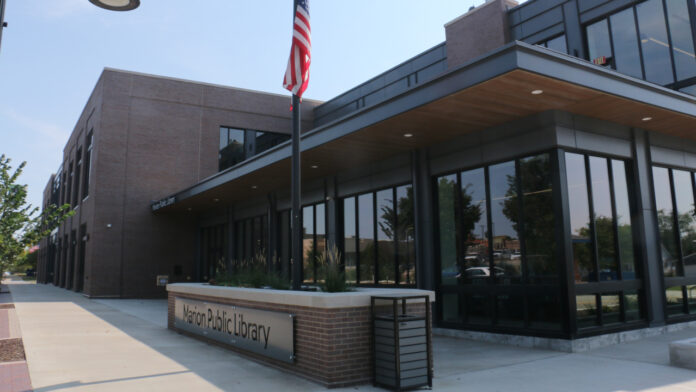 The new Marion Public Library, located at 1101 Sixth Ave., officially opened to the public today, Nov. 10. The library's soft opening comes nearly 770 days after the initial groundbreaking in October 2020, and more than 800 days since the August 2020 derecho.
"I think people are going to be proud to call this their library," Library Director Bill Carroll said in a news release. "We are so excited for our patrons to find their passion within this new community amenity and provide them with a variety of resources and services."
Starting today, patrons can access the entire library collection, enjoy on-site programming for all age groups, use WiFi, computer stations, laptops or tablets, schedule meeting and study rooms, and enjoy drive-thru service. Some library offerings and spaces are still awaiting final completion due to supply shortages. A grand opening celebration is being planned once these items are completed.
Additional details regarding the library's programming, events, and services can be found at marionpubliclibrary.org.