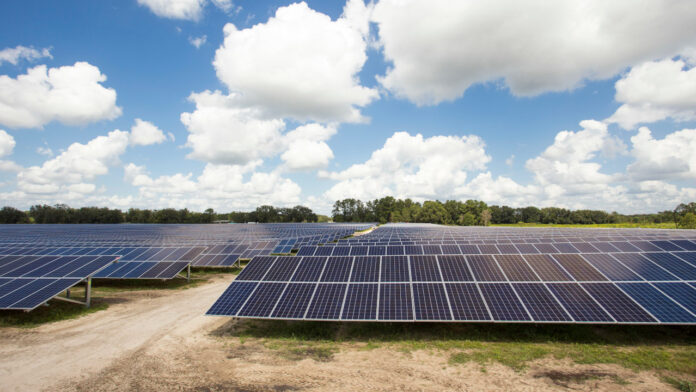 NextEra Energy, the Florida-based co-owner of the now-shuttered Duane Arnold Energy Center near Palo and the developer of the proposed Duane Arnold Solar energy projects near the plant, reported increases in net income and adjusted earnings on Friday for the second quarter of 2022.
Net GAAP income attributable to NextEra Energy for the three months ending June 30 totaled $1.38 billion, or 70 cents per share, up from $256 million, or 13 cents per share, from the same quarter last year. The company's adjusted second-quarter earnings totaled $1.593 billion, or 81 cents per share, topping last year's figures of $1.395 billion and 71 cents per share.
Analysts surveyed by MarketWatch had projected adjusted earning per share of 76 cents.
NextEra Energy Resources (NEER), the company's clean energy business, reported an operating loss of $413 million for the quarter, but after deductions and other adjustments, reported $133 million in net income attributable to NextEra Energy for the quarter, compared to a net loss of $315 million in the same quarter of 2021. NEER also reported adjusted earnings of $683 million, or 35 cents per share, for the quarter, up from adjusted earnings of $574 million, or 29 cents per share, for the same period a year ago.
Since the company's last quarterly earnings report, company officials said, NextEra Energy Resources added approximately 1,200 net MW of solar projects, comprising the second largest quarter of solar origination in NextEra Energy Resources' history.
"NextEra Energy delivered strong second-quarter results and is well positioned to meet its overall objectives for the year," said John Ketchum, president and chief executive officer of NextEra Energy, in a news release. "Adjusted earnings per share increased approximately 14% year-over-year, reflecting continued strong financial and operational performance at both FPL and NextEra Energy Resources."
The company's earnings outlook remains unchanged for 2022, as NextEra Energy continues to expect adjusted earnings per share to be in the range of $2.80 to $2.90 for the year. For 2023 and 2024, NextEra Energy projects adjusted earnings per share in the ranges of $2.98 to $3.13 and $3.23 to $3.43, respectively.