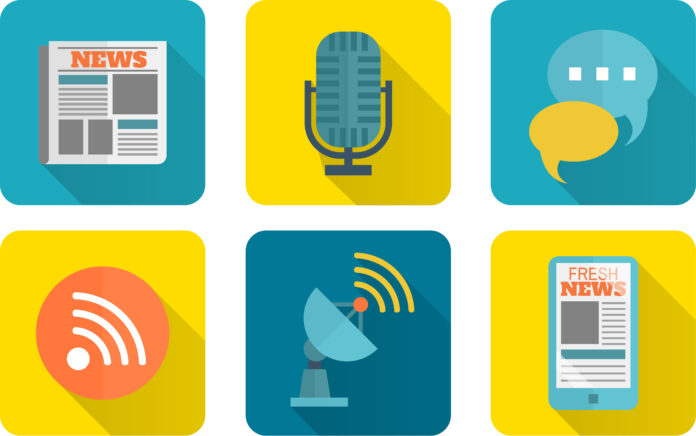 Remember when local media preferences were passed down from generation to generation? Maybe your morning Gazette habit is because it was always there on the kitchen table when you grew up. Or perhaps you watch KCRG at 10 p.m., and only KCRG at 10 p.m., because that's what your parents watched.  
These days, we all have different local media habits due to the highly personalized nature of our electronic devices and how we use them. Apparently, local media user habits are influenced by age and degree of addiction to sports.
Here are the daily local media habits of some people I know.
The journalist
A morning print Gazette session is accompanied by KWWL, KGAN and KCRG morning show channel flipping. NPR news is always on in the car — 90.9 KUNI for better audio quality, but then WSUI 910 AM when KUNI goes to music. Constant Facebook and Twitter scrolling brings updates from KCRG and the Gazette. All local TV news 10 p.m. offerings are perused via Tivo DVR. There's a lot of local news in your life when you work in local news.
The entrepreneur
The day begins with the CBJ newsletter that aggregates local business happenings from various sources. The r/cedarrapids subreddit is checked a few times a day via a preferred Reddit browser called Narwhal. "The Cedar Rapids subreddit is gold when it comes to discovering problems local people want solved." A hard copy of the CBJ is read cover to cover each week.
The diehard Hawkeye fan
The Iowa football and Iowa men's basketball streams on the Bleacher Report app are checked for aggregated articles and hot takes before getting out of bed. Time spent on Twitter is significant — notable accounts followed include @Hlas, @ScottDochterman, @HawkeyeFootball, @IowaFBLive, @Lisa Bluder, @IowaWBB and @IowaHoops. Games are watched live on TV when possible. When attended live, an earbud and the Hawkeye Radio Network brings Gary Dolphin's voice to the game (WMT 600 AM is preferred because there is no digital delay). The Hawkeye Radio Network coaches shows (Hawk Talk with Kirk Ferentz, Hawk Talk with Lisa Bluder, Hawk Talk with Fran McCaffery) are usually tuned in via Tune In/SiriusXM for a bit, especially after wins. Subscriber alerts from the U of I's official YouTube Channel give heads-ups to full post-game press conference videos that are checked out, especially after big wins. Favorite podcasts include Hawkeyes & Tallboys, Hawkeye Nation and Fight for Iowa Podcast. KCRG is the go-to 10 p.m. local sportscast.
The casual Hawkeye fan
Football and basketball games are watched on TV when possible. Even if attended live, next-day Gazette coverage is sought out in print for the hometown reporting and box score stats. "I don't do Twitterville and computer coverage, thank you very much."
The Gen X cord cutter
"Local stuff flows into my Facebook and Twitter streams thanks to my friends who repost or comment on it." This includes local happenings reported by KCRG, KGAN, KWWL and The Gazette. Here's what I was told when I asked about a Gazette subscription: "If I've maxed out my monthly free article reads, I reset my cookies, go incognito mode, and do that thing in the URL box, so I can read it for free. Everyone knows that." This person owns a TV but only uses it to watch Netflix, Disney+, Hulu and Amazon Prime.
The Gen Zs
No local print news. No local TV news viewing. No Facebook and no Twitter. According to this recent U of I grad: "I occasionally still check out Daily Iowan opinion stuff online … and maybe hear about something newsworthy if someone was there and does a Reel on Instagram or a 'story time' on TikTok." •
Joe Coffey has 20 years of experience as a journalist, educator and marketer in the Corridor.