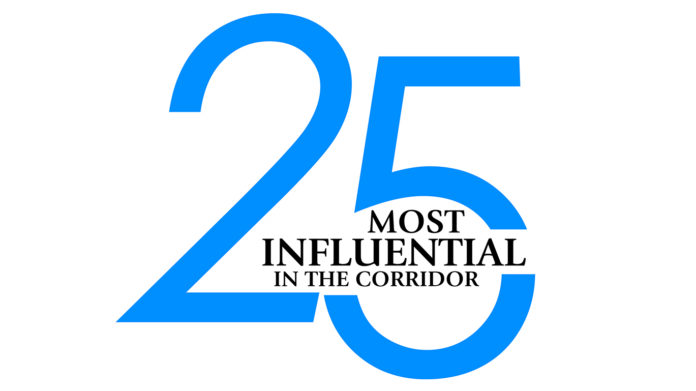 In next week's issue, we will publish our annual list of the region's most influential leaders as selected by CBJ readers, as well as our take on who was the most influential person over the past 12 months.
We mention two influential leaders in this space this week because both are starting new positions that should help us move the region forward.
Alliant reestablishing local leadership
Can you name the top local executive with Collins Aerospace, Aegon/Transamerica and Alliant Energy/Interstate Power & Light?
Probably not.
A dozen or so years ago, that would have been easy. At the then-Rockwell Collins, it was Clay Jones; at Aegon/Transamerica, it was Pat Baird; and at Alliant Energy/Interstate Power & Light, it was Tom Aller.
They almost always made the annual list of the most influential.
Once the headquarters of those respective companies moved out of the region after their retirements, so did much of its local leadership. 
With Alliant, it was a little different, especially since Madison, Wisconsin, has been the company headquarters since Wisconsin Power & Light Co. merged with IES Industries and Interstate Power Co. in the middle of the 1990s.
Nevertheless, Mr. Aller was the last influential local leader who could keep local decisions through sheer force of nature before he retired in 2014. 
Certainly, those companies still have a strong economic impact in the region with sizable numbers of employees, significant property taxes, charitable donations and community involvement, but the level of community leadership has unmistakably declined. And that's been bad for the region.
That's what gets us to Alliant's new hire of Dennis Jordan as its new Director of Customer, Community & Economic Development.
This is an essential hire for Alliant to reestablish its prominent leadership position in the region. Mr. Jordan is the perfect person for this position. He most recently was a top executive with Mortenson Construction. He also has a strong background with economic development organizations, start-ups and charitable and civic involvement. 
We look forward to Mr. Jordan's continued leadership in the region in this elevated role and congratulate Alliant on this critical hire.
Cedar Rapids' next mayor
A hearty congratulations to Tiffany O'Donnell on being elected the next mayor of Cedar Rapids.
Ms. O'Donnell has been one of the region's most visible business leaders with the non-profit Women Lead Change and before that as a journalist and television anchor with KGAN/KFXA.
We think Ms. O'Donnell is the right person for the job at the right time. 
We were especially pleased that the overall majority of voters in Cedar Rapids, nearly 70%, chose to keep this position a decidedly non-partisan choice. We have enough partisanship in Des Moines and Washington D.C. to go around. 
Congratulations, Ms. O'Donnell and the entire community.