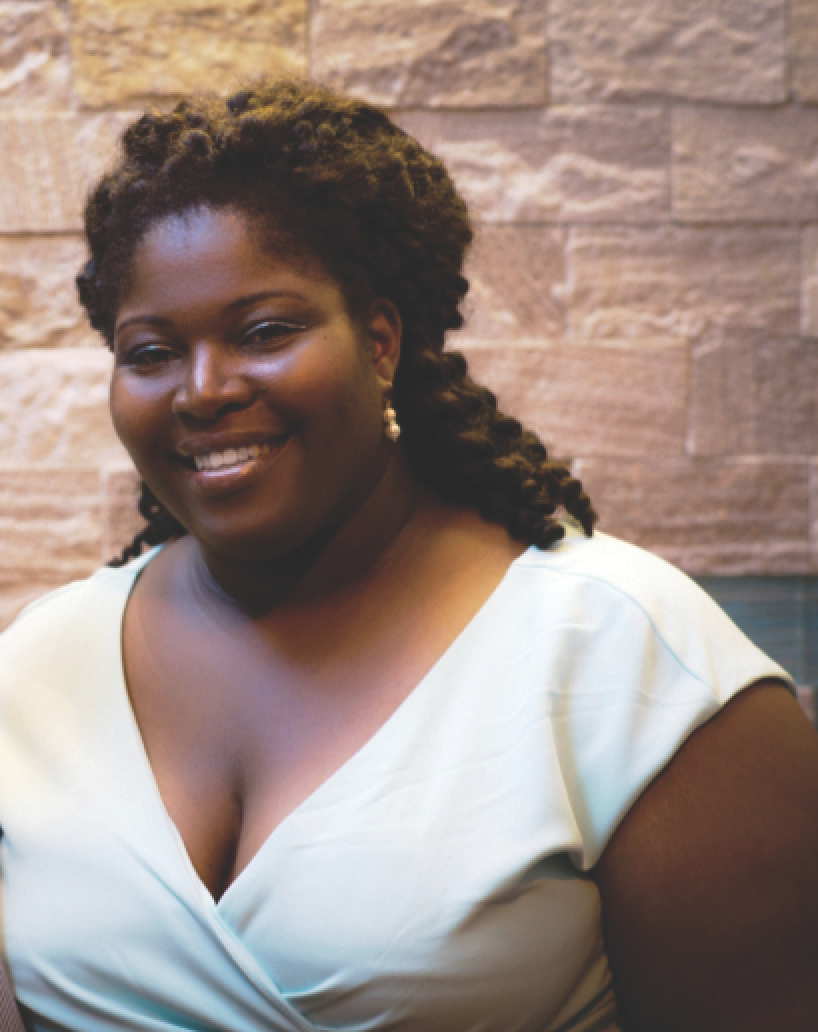 Community Projects Specialist
Johnson County Social Services
On top of being Johnson County's community projects specialist, LaTasha DeLoach engages young women and their families throughout the region, making her a standout honoree for this year's Women of Influence awards.
Part of those efforts include time spent representing the Iowa City Community School District, where she's the first African American woman to serve on the school board in 30 years.
In a Women of Influence nomination letter by Yolanda Spears, the student and family advocate for the district, Ms. DeLoach was applauded for her ability to work through contentious situations, as well as for her honesty and humility.
Fittingly, Ms. DeLoach downplayed the praise.
"I don't see myself in those same ways," she said. "I see myself as a person who is just trying to make it happen, trying to make it better."
As the community projects specialist with Johnson County Social Services, Ms. DeLoach fulfills two main roles: As the Community Partnership for Protecting Children (CPPC) coordinator, she organizes special events for youth such as Kites for Kids, held last month at City Park in Iowa City as part of Child Abuse Prevention Month. She also organizes mother-daughter outings and parenting classes, and regularly speaks with community partners involved in youth outreach.
Although many of the events she's involved with are tailored to children, oftentimes the most valuable takeaways come from the way the events can connect parents, Ms. DeLoach said.
"Parents needs friends. That's just a really simple child abuse prevention strategy."
In addition to those duties, Ms. DeLoach acts as the county's disproportionate minority contact coordinator, wherein she works with the county's juvenile justice system and members of the Iowa City school district.
In that role, Ms. DeLoach has been a proponent, for example, of crisis intervention training offered in San Antonio, Texas, and recently completed by members of the Johnson County Sheriff's Office and Iowa City Police Department. The training focused on strategies for deescalating potentially dangerous situations and techniques for dealing with special populations, including mentally ill people.
With the country arguably more aware than ever of the interactions between police and minority populations, Ms. DeLoach said she spends considerable time trying to build rapport with community stakeholders to ensure her messages are received.
"It's a lot of work, and it's constantly processing things with folks and building really strong relationships, so that when I am critical about them, people understand I'm still trying to work with [them] to see how we can make it better,'" Ms. DeLoach said. "My hope is they won't walk away from the table just because it's hard."
Among Ms. DeLoach's other recent accomplishments is the implementation of the LADDERS (Learning Alternative Daily Decisions to Ensure Reasonable Safety) diversion program. It strives to prevent youth from being charged with disorderly conduct through a combination of community service projects and written reflections on their behavior.
The initiative builds on a concept already present in many business practices, she said, namely the recognition among insurance companies that individuals under age 25 are statistically more likely to be involved in a collision – something Ms. DeLoach attributes to ongoing development that continues past high school.
"We have to take children as children," she said. "What we're always trying to fix is the symptoms and not looking at the whole piece of why and how this child ends up making the decision that they make."
Ms. DeLoach has also launched several of her own programs in the community, including My Beaut-I-Ful Self, an annual one-day summit for young girls that's served more than 300 people to date. The conferences were so well received, in fact, that they eventually led to a spinoff, the Our Beaut-I-Ful Selves Mother-Daughter Luncheon.
"Because we realize the best prevention is to help with communication between mothers and daughters," Ms. DeLoach said, adding that the luncheons have helped encourage dialogue that's prevented runaway situations, issues with drug abuse and other problems.
Additionally, Ms. DeLoach co-founded G! World, a program for junior high and high school aged girls in Johnson County designed to empower, mentor and support self-defined minority young women as they transition through high school. The program is now in its fourth year and has had about 150 girls participate. – Chase Castle