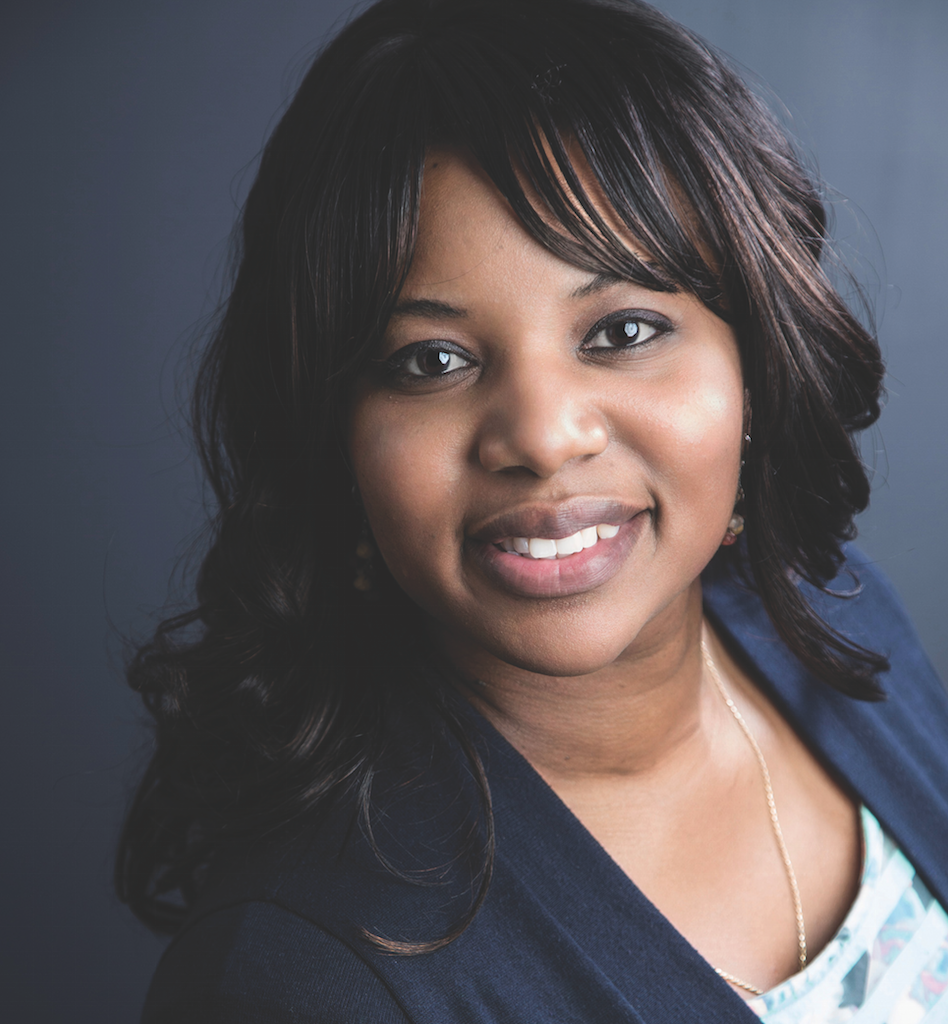 Program Supervisor
Iowa City Parks and Recreation Department
What does it look like when a leader combines problem solving with compassion? The embodiment is RaQuishia Harrington, a program supervisor with the Iowa City Parks and Recreation Department (ICPRD) and a champion of the marginalized.
Ms. Harrington is driven by the mindset that civic engagement should extend to all community members, particularly those who are the most vulnerable.
New to the position as of January, Ms. Harrington's role with the ICPRD is to develop recreational programming for underserved and special populations. Her duties span a laundry list of initiatives, from a teen leadership camp and biking workshops to a beginner gardener classes and to the Special Olympics.
"Rather than add new programs, I ask how can we be more inclusive? What barriers might be preventing community members from enjoying what we already offer?" she explained. "I look for ways to be a bridge and connect with individuals who have language, transportation or educational challenges."
Ms. Harrington serves on a diverse range of boards and committees, including Habitat for Humanity, Juvenile Justice Youth Development, Iowa City Area Juneteenth, The Neighborhood Centers for Johnson County and the Iowa Children's Museum. She is also a co-founder of G! World, an after-school mentor program for minority girls in seventh-12th grade, as well as the Sankofa Outreach Connection, a nonprofit that supports women of color. She views these volunteer opportunities as a way to stay informed and be a well-rounded citizen.
"I want to know what's impacting our community, so I seek out ways to educate myself," she said. "I would rather be at the forefront of a decision than come in after the fact, particularly if decision makers don't have the right people at the table in the first place. I want to use my experience of having been on the outside looking in to help policy makers understand reality and challenge the stereotypes they might have."
In her nomination letter, Tanika Moreland wrote of Ms. Harrington's influence.
"Passion drives RaQuishia's purpose. There is not a place she can go that people do not know who she is or what she does," she wrote. "I enjoy working with her on any project at any capacity because I know the end result will be something greater than both of us."
G! World formed through Ms. Harrington's volunteer efforts at City High  School in Iowa City. The program launched in 2013 with seven girls in ninth and 10th grades and has since grown to 150 girls. The group fosters camaraderie and self-acceptance among high school students. Social justice is a central theme – members have created awareness campaigns for teen hunger, HPV, human trafficking and body image.
Students are also plugged into volunteer opportunities through the Ronald McDonald House and the Iowa City Animal Care & Adoption Center. To celebrate the accomplishments and stories of African Americans, the girls recently attended screenings for the films "Hidden Figures" and "Fences."
"RaQuishia is the perfect role model of what it means to serve with integrity, love and compassion," said Jasmine Porter, who has served as a G! World coordinator. "She is always thinking of new ways to improve the community that she lives in while encouraging leaders and citizens to get involved."
Ms. Harrington sees an ongoing need to reach across the aisle and connect community members not only with resources but to one another.
"People are already siloed and isolated as it is. Sometimes you have to think creatively to eliminate barriers that segregate us from one another," she said. "There is such a great enjoyment from being around people with different backgrounds who share your interests."
Ms. Harrington is a firm believer in "being an expert in yourself." As a teen mother who then went on to college, she knows that she could have gone down another path if she had seen herself only as a statistic.
"She uses her own personal story of being a teen mom and not letting that define who she is or would become. She is incredibly passionate about seeing young women excel beyond any obstacle," wrote nominator Ida White.
"Don't be embarrassed by the journey you had to take to get to where you are at," Ms. Harrington stressed. "Your testimony is an avenue to let other people know that they are not alone." – Jennie Morton