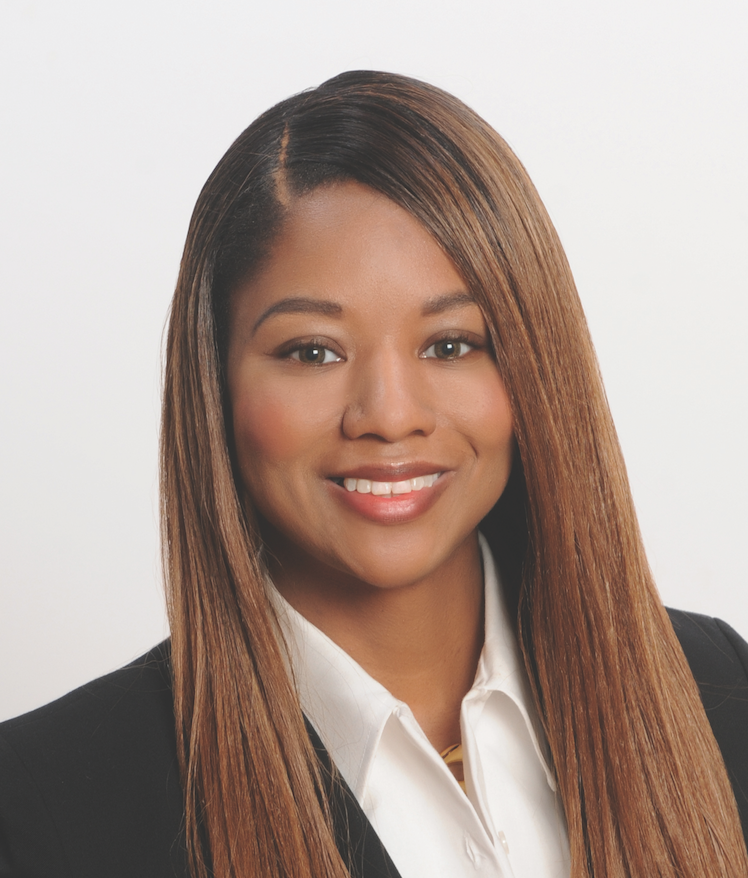 Executive Director, Cedar Rapids Civil Rights Commission
Chief Diversity Officer, City of Cedar Rapids
A chronic illness that intensified a few years ago has caused LaSheila Yates to look at life differently.
"Two years ago, I thought I could do everything in the world, and I wanted to," Ms. Yates said. "Now, my focus is on diversity, inclusion, equity and civil rights. And I have to be more focused because my different abilities can only allow me to say yes to things that are quality to me."
Although she was diagnosed with ulcerative colitis in 2008, the condition didn't become aggressive until the past couple of years, she said, resulting in numerous surgeries and constant pain.
"With the health challenges I've had recently, and a couple life-and-death scares, it caused me to live more freely," Ms. Yates said. "I enjoy each day. I'm not so rigid with myself."
In his nomination letter, her husband Christopher wrote that his wife "is invested in all groups that are covered in the local civil rights code and seeks to provide equal access and equity for all."
The Yates' moved to Cedar Rapids in 2007 shortly after they were married. Both recent graduates of Southern Illinois University at Carbondale, Mr. Yates was offered a job at Rockwell Collins.
"I came here as a southerner; I grew up in Louisiana," Ms. Yates said. "Coming here, there were different types of challenges. I knew the majority of the people didn't look like me, but it was a fresh start. Moving here with my husband made it even sweeter."
When Ms. Yates first arrived, she volunteered for the Women's Resource and Action Center and participated in diversity dialog circles. In 2008, she joined the Cedar Rapids Civil Rights Commission as a civil rights investigator, and in 2010 was promoted to housing programs manager in the city's Community Development Department. While in that position, she managed an annual operating budget of more than $5.9 million in federal funding that supported rent subsidies for families in Linn and Benton counties.
She was hired as the executive director of the Cedar Rapids Civil Rights Commission in 2014. At the same time, Cedar Rapids City Manager Jeff Pomeranz appointed her as the city's first chief diversity officer.
She immediately worked with her staff to address a backlog of civil rights cases that were between 800-1,000 days old by establishing a partnership with the Iowa State Civil Rights Commission. The Cedar Rapids commission has been caught up with its cases since July 2015.
"Under her leadership, the staff returned stability and uniformity to the office after a year of significant transitions due to a change in top leadership," wrote Dorice Ramsey, executive director of Jane Boyd Community House. "She led the team to quickly focus its energy into becoming a more effective agency by working cooperatively with the community and other institutions."
Outside of the office, Ms. Yates donates her time and talents to various educational organizations. For several years, she helped her husband's First Tech Challenge (FTC) robotics team manage its engineering notebook in preparation for competition. Not only did her mentorship help the team win a top award in 2011, it also helped them prepare for the future.
"Because of her influence on us boys, many of us have taken her knowledge and wisdom on organization and accountability into our own lives," wrote Joshua Nzeyimana, a former member of the team. "Nearly all the boys from our FTC team have graduated high school and gone to college to pursue degrees in engineering, dentistry and business."
Heidi Hartke, programming librarian at the Cedar Rapids Public Library, also praised Ms. Yates' ability to influence young people, and recalled an interaction between Ms. Yates and a group of Iowa BIG students who were waiting for a meeting to begin.
"LaSheila took a few moments to address the students, quietly, from her chair on the sidelines. The air in the room was transformed. The students visibly sat up straighter and taller, and their faces shone."  – Angela Holmes