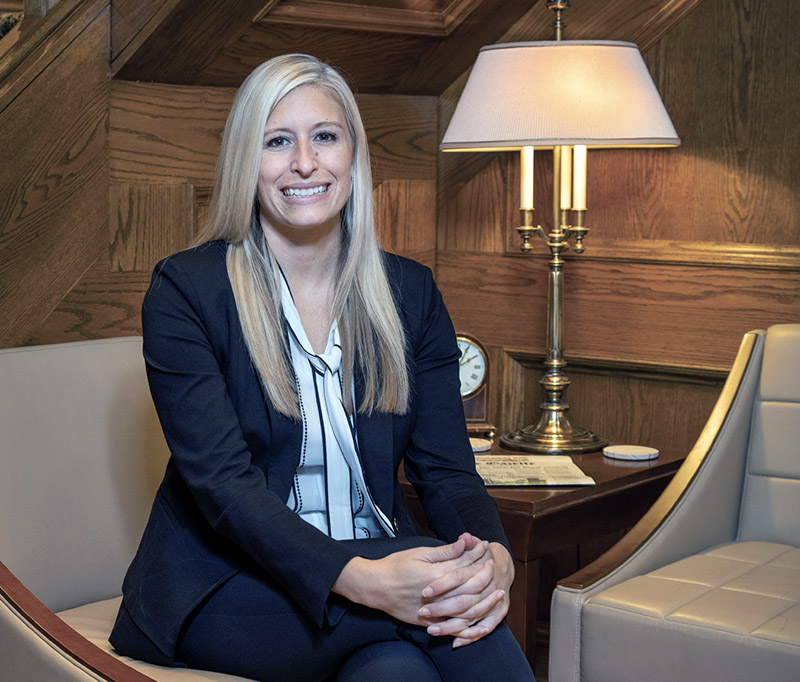 Attorney
Shuttleworth & Ingersoll PLC
AGE: 32
Local mentors?
Jenny Schulz, executive director and attorney at Kids First Law Center, and Caitlin Slessor, attorney [and fellow Forty Under 40 honoree] at Shuttleworth & Ingersoll PLC.
Biggest break?
Starting my legal career at Kids First Law Center. I was able to try cases from the very beginning of my career, which is rare for many young lawyers. I also received excellent mentoring at Kids First.
What would most people be surprised to learn about you?
I auditioned for Wheel of Fortune and received a callback audition. Unfortunately, the primary focus of the callback audition was finding teen best friends for an upcoming series of the show and I am a few years past my teens, so I was not their ideal contestant at that time.
What do you know now that you wish you had known earlier in your career?
Don't be afraid to ask questions and ask them early and often.
What do you want to accomplish by the time you are 50?
To encourage and support more women to apply to our judiciary. I hope at least 50 percent of our judiciary will be comprised of women by the time I am 50. This is important to me because we should have a judiciary that is representative of all Iowans.