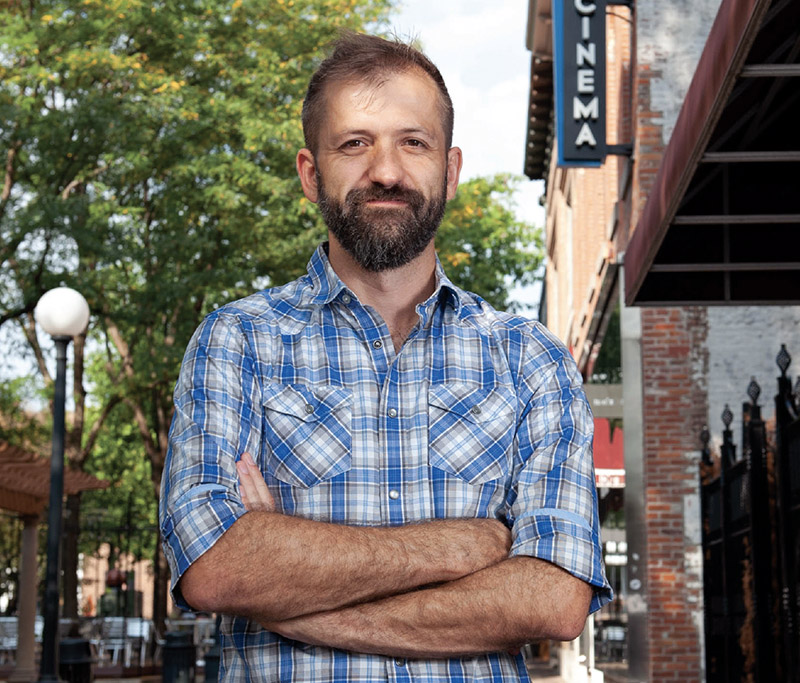 Co-founder
FilmScene
AGE: 39
What was your first job?
I opened a candy shop in my tree house when I was 10. I bought in bulk and disobeyed the "not available for individual sale" disclaimer.
Who are your local mentors?
Robin Walenta at West Music taught me how to balance a budget, manage priorities and value the arts while running a business.
Biggest break?
Marc Moen and the Moen Group saying "yes" to a couple of guys with zero dollars but a lot of desire and a dream to bring movies back to downtown Iowa City. That faith helped us open our doors on the Ped Mall, and will ultimately lead to our new state-of-the-art, purpose-built multi-screen cinema at College and Gilbert.
What do you know now that you wish you had known earlier in your career?
I think being naive, unsure of the future and thirsty for knowledge was actually the best place to be as a young person. Many of the best lessons I've learned have come through optimistic risk-taking, ample curiosity and the necessity of lived experience. Sometimes not having all the information right away is the best path to finding new answers.