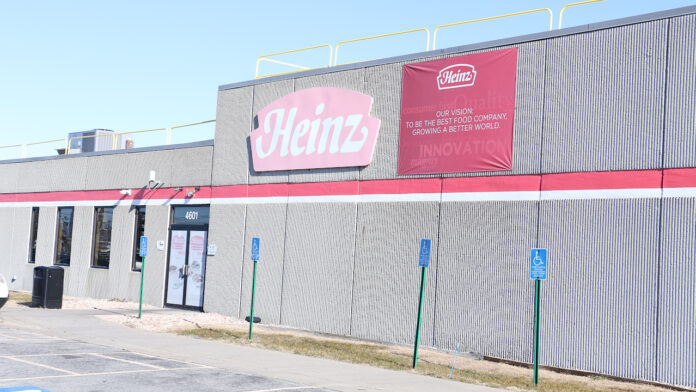 Kraft Heinz reported mixed financial results Wednesday for the first quarter of 2022, with an increase in new income offset by drops in net sales and adjusted earnings per share, but the reports exceeded analysts' expectations across the board.
The multinational food company, with operations in southwest Cedar Rapids, reported net income of $776 million for the first quarter, up 37.5% from $568 million reported for the first quarter of 2021. Net sales of $6.045 billion were down 5.5% from the $6.394 billion reported in the first quarter of last year, but above analysts' predictions of $5.862 billion. And while adjusted EPS of $.60 was down nearly 17% from the $0.72 reported in 2021, it still topped the $.53 predicted by analysts.
In a release, the company cited the costs of divestitures and currency challenges for the drop in net sales. Kraft Heinz officials also raised its net sales expectations to a mid-single-digit percentage increase versus the prior year period, reflecting strong performance to date, ongoing business momentum, and additional pricing actions to mitigate ongoing inflation.
""Our first quarter was a strong start to the year and yet another period where our team rose to mitigate new and different macro environment challenges," said Kraft Heinz CEO Miguel Patricio. "We continue to build critical capabilities, greater corporate agility, and additional financial flexibility to address short-term turmoil while building our long-term advantage."