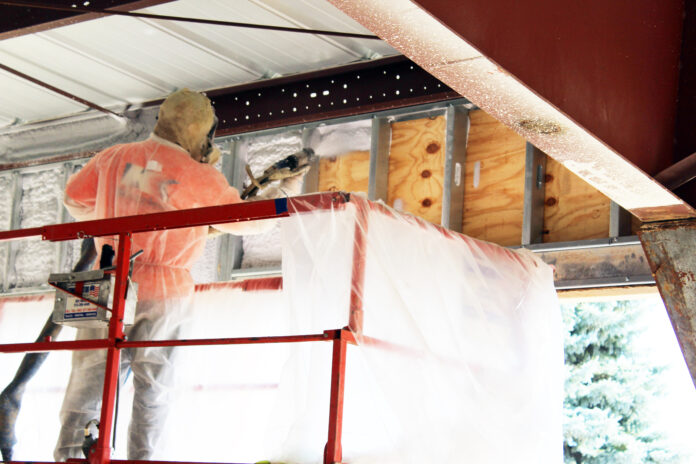 Kinzler Construction Services, an employee-owned construction subcontractor in Cedar Rapids, acquired Marion-based Comfort Solutions, a HVAC maintenance and insulation company, on Aug. 19.
According to a press release, Kinzler expects the acquisition will improve construction products and services in the region and points to a strong construction sector in eastern Iowa.
"This merger further strengthens our ability to serve builders and homeowners across the state of Iowa and beyond," says Tanner Kinzler, president and CEO of Kinzler Construction Services, in a statement. "Combining Kinzler and Comfort Solutions insulation and gutter divisions means exponential increases in inventory, equipment and manpower."
The acquisition will add Comfort Solutions' gutter division to Kinzler's services that will now include installing gutters, leaf guard protection and gutter/downspout repairs for both residential and commercial projects.
Approximately 40 employees in the insulation and gutter division at the Cedar Rapids location (and 10 employees in Des Moines) will transition to Kinzler.
Kinzler, based in Ankeny, already installs insulation, gypsum concrete, fireproofing and overhead doors, following their acquisition in January of WD Door, a garage door supplier in Hiawatha. The company also distributes a full line of construction materials, including drywall, steel framing, acoustical ceiling tile and exterior insulation finishing systems.
"It just creates tremendous opportunity for us and for everyone in our insulation and gutter divisions," said Mark Eichinger, director of business development and partner at Comfort Solutions, in a statement. "It streamlines our operations and will hopefully increase efficiencies on every level, which will benefit our customers."