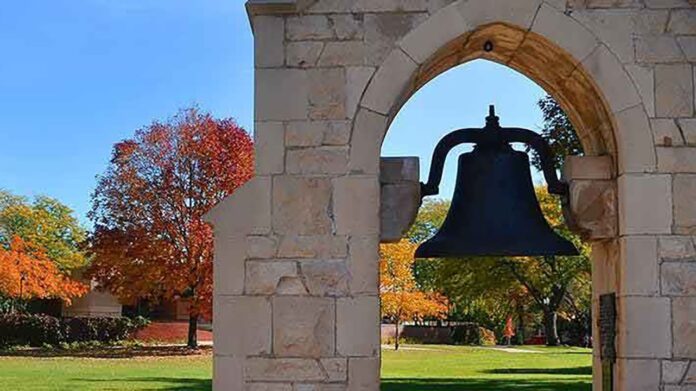 Coe College is the only Iowa college or university to be nationally recognized by The Princeton Review in three crucial higher education categories — Best Career Services, Most Accessible Professors and Best Alumni Network. Coe is also the highest ranked school for internships in the state, according to a news release from the college.
The newest accolades — Best Career Services and Most Accessible Professors — were announced in conjunction with the release of the 31st edition of The Princeton Review's annual college guide, "The Best 388 Colleges." Once again, Coe is recommended as one of the top colleges in the nation.
The University of Iowa and Iowa State University were also recognized in the publication.
In the publication, Coe is No. 17 nationally for Best Career Services and No. 20 nationally for Most Accessible Professors. These rankings cover all public and private colleges and universities, and this marks the first year Coe has earned a place in either category. These accolades are in addition to Coe's current status as the No. 10 Best School for Internships and No. 20 Best Alumni Network among private schools, according to the release.
"What an incredible testament to our faculty and staff," said Coe College President David Hayes, in the release. "Their commitment to providing the best guidance and opportunities for our students is unparalleled, especially when you consider we're the only college or university in Iowa to earn this recognition for career services and the accessibility of our faculty."
Inclusion in the "Best 388 Colleges" guide puts Coe in the top 14% of America's 2,800 four-year colleges and universities. Coe's placement and subsequent rankings are based on ratings and data collected directly from students. Responses from students lauded Coe's academics and resources, as well as its passionate and responsive faculty.
"These recognitions further cement Coe's status as a go-to college in the nation for rigorous but practical educational experiences that truly help students understand subject matter and connect it to professional opportunities," Mr. Hayes said, in the release.
Nearly 100% of reporting graduates find employment, attend graduate school or engage in a service opportunity within nine months of graduation, consistently for more than a decade, according to the release.
Beyond the Best 388 Colleges and Top 20 rankings for internships, career services, accessible professors and alumni network, The Princeton Review also continues to recognize Coe as a Best Midwestern and Best Value college.