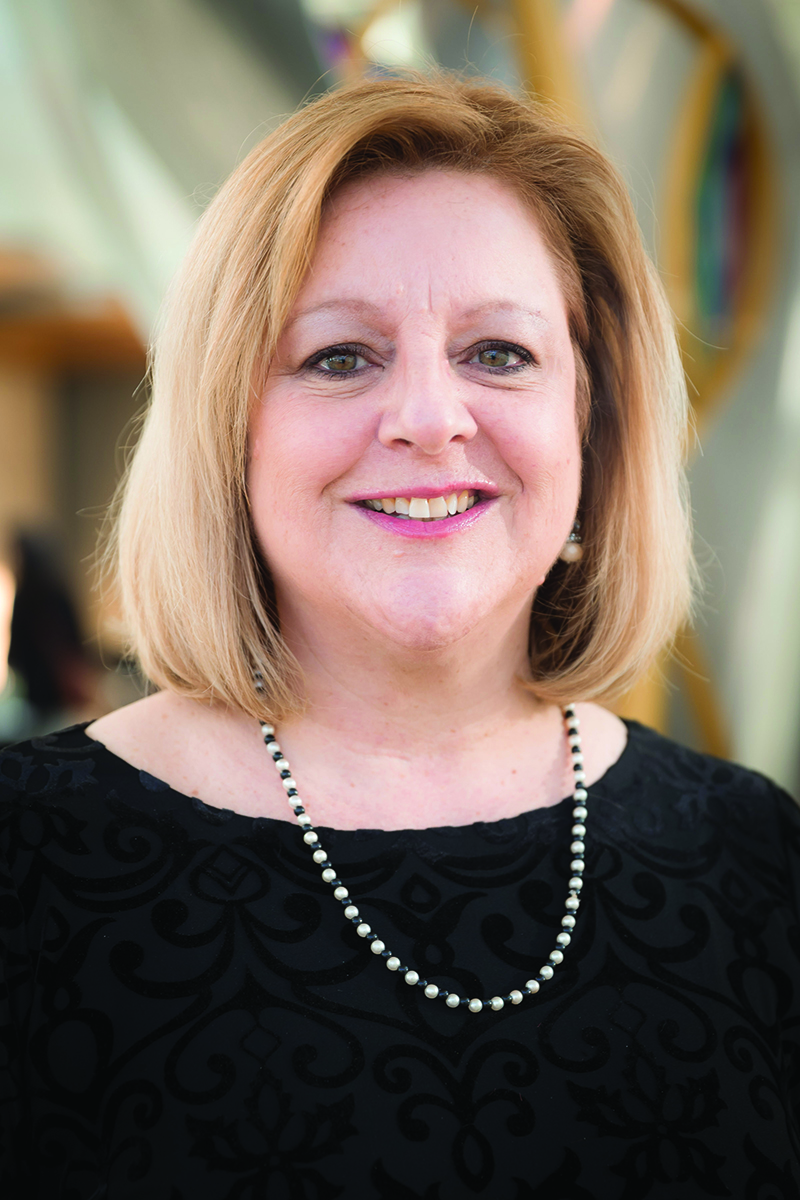 Hope Lodge Manager
Russell and Ann Gerdin American Cancer Society Hope Lodge
Kelly Lamb has been the manager since 2008 of Hope Lodge in Iowa City, one of 32 lodges sponsored by the American Cancer Society to provide housing and other free services to cancer patients and their caregivers.
"We provide housing, but also a lot more than that," she said.
Most patients at the 28-room lodge stay an average of seven weeks, but the sense of community and support the lodge fosters may be just as important as the housing.
As a cancer survivor, Ms. Lamb is intimately familiar with the treatment process. The emotional magnitude of being diagnosed with a terminal illness leaves most patients too overwhelmed to find accommodations near a treatment center.
"They get so much information about treatment options and prognosis and statistics that when the doctor or nurse mentions housing, they're like deer in the headlights," she said. "We try to leave the cancer stuff and the hospital stuff behind and just support each other."
Beyond the rooms and meals, the lodges offer activities throughout the day and support groups to try to give patients as many outlets for coping with their diagnoses as possible.
"We just try to make their lives as happy and normal as possible when they're going through a pretty tough time," said Ms. Lamb, the only full-time employee at Hope Lodge. She works with seven part-time staff members to serve around 50 people referred to the lodge from one of three area hospitals.
"I think a lot of people also think it (Hope Lodge) is going to be a hospital or be really sad, but we keep it really upbeat and stay positive," she said. "They're here because they want to get better."
Ms. Lamb's efforts haven't gone unnoticed by her colleagues or the people she serves. In nominating Ms. Lamb to be one of 2016's CBJ Women of Influence, her peers observed that she humbly helps out with all tasks at the lodge, from counseling patients to facility maintenance.
One former tenant at the lodge recounted the experience of her husband, who was diagnosed with myelodysplastic syndromes (MDS) and later leukemia. Following his diagnosis, the couple stayed at the lodge intermittently for about a year, during which they got to know Ms. Lamb.
"Kelly shows the utmost respect for both herself and others, and her devotion to helping others and providing care to those in need knows no bounds," she wrote. "She truly has the heart of a servant, and I'm sure she inspires others as she has me."
Before joining Hope Lodge, Ms. Lamb was an administrator with the family medical residency program at the Cedar Rapids Medical Education Foundation at St. Luke's Hospital. In years prior, she managed the nearby Ronald McDonald House in Iowa City, overseeing daily operations of the facility that houses children receiving treatment from the University of Iowa Health Care system.
In nearly seven years at the lodge, Ms. Lamb said incoming patients consistently express not only feeling sick but feeling devoid of any desire for social contact. After their stay, she said many patients tell her the experience changed how they process everyday life.
"It just makes people focus on the little things and how important they are," Ms. Lamb said. "People who don't have a lot of relationships or are maybe kind of loners end up leaving with a [clique] of people … And a lot of these people still talk every week."
Although Ms. Lamb has focused on health care services throughout the Corridor for more than a decade, the reach of her work doesn't stop at Iowa's borders.
In 2013, Ms. Lamb traveled to the Himalayas with a group of cancer survivors and cancer caregivers in order to climb one of the peaks there. It was an experience she seized at the urging of Des Moines radiation oncologist Dr. Richard Deming, who views the trip as a metaphor for overcoming cancer.
"Dr. Deming believes that climbing a mountain is a lot like cancer treatment," Ms. Lamb said. "You think you're never going to summit and that you don't have it in you and that it's so much work, but then you find out that you actually can do it."
Last fall, Ms. Lamb returned to Nepal as part of a medical mission trip, which centered on making repairs to a hospital that was damaged during last year's earthquake, a natural disaster that claimed the lives of thousands. Both trips were organized through Above and Beyond Cancer, a charitable group Dr. Deming founded to support therapeutic outdoor excursions.
– Chase Castle