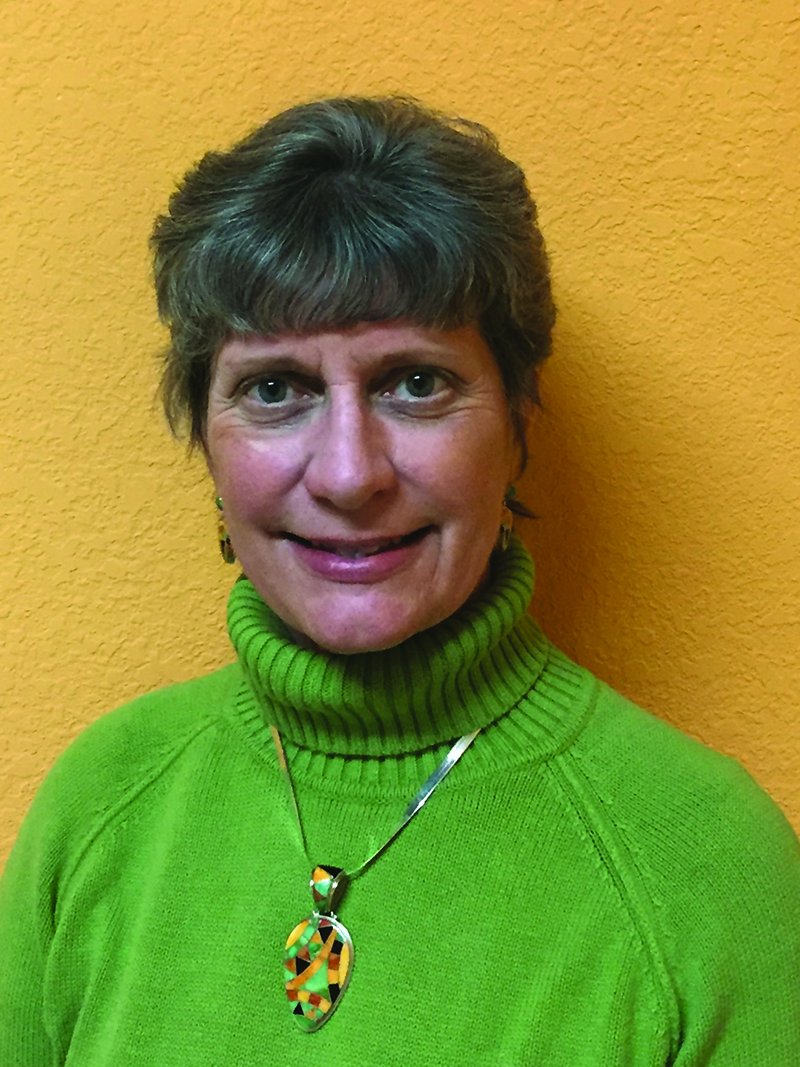 Co-owner
Lammers Construction Services
Katie Lammers is proud to be making a difference in the community where she has lived all her life.
Ms. Lammers was born in Iowa City and raised by her parents, both school teachers. She said her mom, who lived until age 92, was a big influence on her, noting that she had the privilege of living with and caring for her at the end of her life.
"For me to watch how she impacted so many people during her life was really amazing," she said. "I try to channel her every single day."
Her mom taught her about the importance of friendships, being helpful to people and giving back.
One of the biggest ways that Ms. Lammers has given back to her community is through her involvement with the Mayor's Youth Empowerment Program (MYEP) — a nonprofit organization dedicated to providing advocacy and person-centered services to people with disabilities.
She got involved years ago when her best friend's daughter joined the program. She started helping with various events here and there, and before she knew it, Ms. Lammers was on the board, serving as president during a time of rebuilding and strategic planning for the organization.
For the past 10 years, she has planned and coordinated the MYEP Summer Tennis Camp, which offers eight weeks of tennis lessons to children with disabilities. An avid tennis player and previous captain of the women's team for the United States Tennis Association, Ms. Lammers said she truly looks forward to it each summer.
"It is just so much fun to go out and share my love of tennis with MYEP people," she said. "We help them feel like the champion tennis players of the world. It's a real self esteem boost for all of us. And because we are getting ready for our 11th year, we've been able to watch the participants grow up."
Roger Lusala, executive director of MYEP, said Ms. Lammers is a true champion for the organization and the community as a whole.
"Katie is always willing to share her leadership, passion and talents to make our community a better place to live and grow," he said in his nomination letter. "She lives the guiding principle of service before self. She is extremely dedicated, highly creative and a true community leader."
When she's not making the summer more exciting for a group of kids, Ms. Lammers keeps busy in her professional endeavors as co-owner of Lammers Construction Services. She and her husband, Dan, started the business more than 30 years ago.
She manages the company's 10 employees who are divided into three different crews working on three to five projects at once. She said her work can be challenging and rewarding in many ways.
"I love to go to people's homes and take pictures — documenting the before, during and after of each project — to make a scrapbook for the homeowner when we are finished. It's not an easy business to go into people's homes and tear things up. But we are always working to keep people happy."
Ms. Lammers' colleagues in the industry said she goes above and beyond with her professional commitments as well, having been involved as a charter member of the Greater Iowa City Homebuilders Association (HBA). She's been a board member on the Remodelers Council since 1993, and has also served on the Women's Council.
With a team of volunteers from her construction business, Ms. Lammers gets involved in the Iowa Valley Habitat for Humanity Women's Build project each year as well. She and her staff donate hours of their time and carpentry experience to work with other female volunteers from around the community to build a Habitat home.
Ms. Lammers is one of those people who gives credit to those working around and with her.
"The best part about living in Iowa City is the people," she said. "Being a business owner, in construction especially, we have met a lot of people over the years. Iowa City is filled with wonderful, smart, educated people and it's really been a good journey to meet so many families over the years."
– Katie Mills Giorgio